While the Finnish government has announced ambitious employment targets, many highly qualified foreigners and Finnish returnees lament how difficult it is to find steady employment in their own fields in Finland.
Anne*'s experiences of job-seeking in Finland are similar to many foreigners. Originally from Denmark, she moved to Finland in 2014. At the time, she was on maternity leave and finishing her Master's thesis in political science, with a specialisation in energy and environmental affairs.
When her maternity leave ended, she landed an hourly-paid position working for an NGO that paid 12 euros an hour. "With my education and niche knowledge, I should have been earning more than double the pay I was on. But I needed the experience."
Alongside her part-time role, she kept applying for relevant positions — but did not get called for interviews. To stay relevant and keep her skills updated, she took courses at the Open University, but her lack of Finnish seemed to be the issue, so she attended Finnish language courses offered by TE-services.
She was surprised how many hours were spent teaching in English. "When we were taught things about Finland in English, my time would have been better spent looking for a job." Now in her mid-thirties, Anne feels she is at an age where she desperately needs to get back on the job market. "My value on the job market is plummeting".
When moving away to find a job feels like the only option
She says she was always career-minded and ambitious, but trying to find employment in Finland has proven to be a frustrating experience, and she is wondering if she needs to relocate to Denmark to land a real job. Her frustration has only grown after seeing initiatives such as the Talent Boost -programme; a cross-administrative programme, designed to boost the immigration of senior specialists, employees, students and researchers to Finland.
The programme aims to increase the attractiveness of Finland to specialists and their families. The government currently has a 75-percent employment rate goal, which means adding 80,000 jobs to the labour force
Yle News reporter Ndéla Faye talks about this story on the All Points North podcast. You can listen to the full podcast using the embedded player here or via Yle Areena, Spotify, Apple Podcasts or your usual podcast player using the RSS feed.
Article continues after audio.
"I am happy to see that the government wants us, the foreign specialists, but recruiters are currently not on track with this. Recruiters want fluent Finnish skills. I wish the programmes would focus on getting the Master's degrees and doctorates already residing in Finland into relevant positions – and it does not help anything to import more foreign talent to increase the competition further," she says.
Ali*, originally from Bahrain, is married to a Finnish woman and has two Finnish children. He also feels he has limited options in terms of finding employment in Finland. Soon after his arrival, he was placed on an integration programme with TE-services, which he recently completed.
He comes from a family with a strong background in sports. He has a university degree in business management, and another in sport management. He has 12 years' experience of working in multiple sectors, including organising international motorsport events before moving to Finland with his family in 2017.
"I felt that they [TE-services] shoved us into boxes. All they asked me was what my mother tongue was, and did not seem to care about my degrees or experience. It seems they are steering me down a very clear path where I have three options: to become a cleaner or a care- or nursery worker, or a plumber or builder," he says.
After three years of unemployment, Ali is getting desperate to work again, and he is ready to do whatever it takes to find a job.
"I feel like I've wasted three years of my life. I want to be able to provide for my family, and use the skills and qualifications I have. I'm upset with myself, even though I haven't done anything wrong. I feel like I'm being pushed around the system, and I have to jump through hoops. It's killing me. But what choice do I have? Do I need to return back home?" he asks.
Between integrating into Finnish society, learning the language from scratch and dealing with the dark winters, Ali's work situation is weighing on his mind heavily, and it has negatively impacted his self-confidence and mental health. Ali's mother tongue is Arabic, and he says he has encountered prejudice and racism because of his background and his name.
"After a while, you start doubting yourself. Constantly being told you don't have such-and-such skill and you don't have such-and-such qualification starts to affect you. But how much are Finns integrating? Are they being flexible with their recruitment? One-sided integration will never work."
Discrimination in recruitment
The phenomenon of professional qualifications and experience not being recognised, and people getting work well below their abilities and talents, is known in policy-making circles (external link) as 'brain waste'. Credentials are not recognised, people don't do the jobs they could, and everyone loses out: destination countries, employers and immigrants themselves.
Until the beginning of 2020, the Ministry of the Interior was responsible for the administration of labour migration matters. The responsibility was then transferred to the Ministry of Economic Affairs and Employment. The ministry says it is committed to linking labour migration more closely to employment, industrial, innovation, education and training policies.
"It is unfortunate for both the individual and society as a whole, whenever skilled peoples' abilities are not utilised. For foreign jobseekers, their employment opportunities are often unfortunately affected by discrimination at recruitment level," says Employment Minister Tuula Haatainen (SDP).
Story continues after the photo.
Haatainen believes anonymous recruitment would provide a solution to the issue – although states that other tools are also needed. The City of Helsinki started a pilot of anonymous recruitment last year, eliminating names, gender and age from application documents seen by HR before deciding on sending out invitations to job interviews. Officials say that the results have been so good that the pilot will be continued in 2021.
"However, it is clear this is also a question of attitudes. Finland needs work-related immigration. If we want to attract experts to the country, we must have the willingness and readiness to utilise their expertise," she states.
Nas Osazee, originally from Nigeria, says he has witnessed ethnic profiling and discrimination in the job market in Finland, and does not believe anonymous recruitment would solve the issue. "People might be able to get through the first stage of the recruitment process, but they will still need to go to job interviews," he states.
He has spent most of his adult life in Finland. He graduated from HAMK Häme University of Applied Sciences with a degree in mechanical engineering. After struggling to find work, he decided to study for a Master's degree as he was told this would increase his chances of finding work. After gaining his Master's degree, he still struggled to find work in Finland, but was immediately hired by a company in the United Kingdom. "The Master's degree got me invitations for job interviews, but actually getting hired by a Finnish company proved to be difficult," he says.
His wife and young children live in Finland, and he travels back and forth between Finland and the UK for work – although the travel restrictions brought along with the pandemic have given him the chance to stay with his family. He is still applying for jobs in Finland, but to no avail.
Osazee is careful not to jump to any conclusions as to why he has not managed to find work in Finland. "In engineering, my skills are easily transferable: the safety regulations and standards are the same across the European Union, and so there is no reason for me to not get hired in Finland. But there comes a point when you have to start asking questions why it's so difficult."
Finnish returnees find the recruitment process is inflexible
The pandemic saw an influx of Finnish citizens living abroad moving back to Finland, and with travel restrictions, other immigration to the country slowed down. That is when a new type of nationwide scheme focusing on finding employment for Finnish returnees was born. The scheme is currently being developed and piloted in Southwest Finland.
The PORE-project, funded by the Ministry of Economic Affairs and Employment, aims to promote labour mobility. "Until now, the focus hasn't been on the employment situation of Finnish returnees. Many Finns returning here have fallen through the cracks as the system hasn't accommodated them well, and they often do not qualify for the kind of support and services TE-services offer," says Kati Runola, PORE-project specialist at TE-services.
Runola believes the responsibility to find work cannot be solely on employees. Services and employers also need to be proactive and facilitate the process. She says Finland's labour shortage cannot afford to lose valuable resources.
"If we want to attract new Finnish returnees, we need to be better prepared to accommodate them at TE-services, as well as in educational institutions and employer networks. We need to develop our services to be able to cope and facilitate the arrival of new potential employees," she says.
The PORE-project will be organising webinars for Finnish returnees in the spring, where participants will have a say in the kind of TE-services they would find beneficial. The aim is also to offer work life coaching, which includes personalised careers guidance and contacts with a regional employer network.
However, the most common criticism of Finland's job market among Finnish returnees is that the recruitment process is inflexible.
This has been Ruut Luoto's experience too. She wishes she had never left Finland and gone abroad to do a Master's degree. She specialised in Theatre Arts – but the degree is not recognised in Finland, as no equivalent exists in Finnish universities. Several public sector jobs require Master's degree-level education, and Luoto is unable to apply for those posts as her degree is not recognised in Finland. She can apply to have her degree legally recognised by the Finnish National Agency for Education – but this is an added cost and a lengthy process, which she finds frustrating after already forking out a lot of money to go study abroad in the first place.
"I have plenty of transferable skills and experience of all aspects of theatre production. But this seems to have little to no value, as recruiters only look at my degree and tell me it's no good," she says.
Story continues after the photo.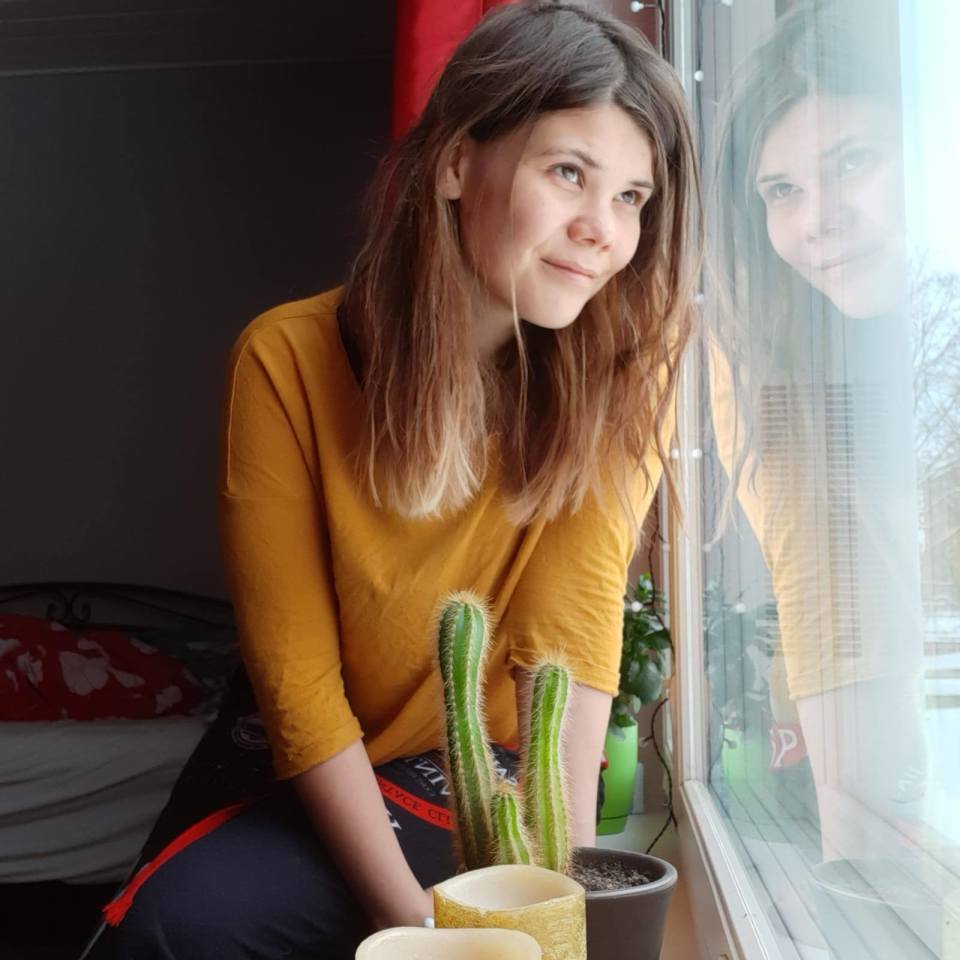 Luoto believes Finland has a lot of work to do to make the recruitment process smoother for those who have work experience from abroad. "There is a prevailing view that something or someone foreign will hinder or burden the business somehow, whereas the opposite is true. Why not look at all the positives someone with a differing background can bring to the business: language skills, additional experience, new knowledge and different ways of looking at things?" she asks.
"The system is inflexible. Although there has been some improvement: for example, a few years ago, all official documents needed to be translated into Finnish, but now English documents are accepted."
However, not everyone has found gaining employment in Finland quite as difficult. After a long career in the tourism industry in the United States, Sari Heiskanen decided to move back to Finland with her husband two years ago. Heiskanen settled in the Savo region in the east of the country.
She was in her 40s and her husband in his 50s, and they were told that at their age, they would have no hope of finding work without a degree. Heiskanen started studying for a bachelors' degree in business administration despite having made a successful career for herself in the United States without a degree.
Through her studies, she got work experience in a bank, and they offered her a full-time position. "My husband and I now both have jobs, but they are entry-level positions and our earnings are a fraction of what they were in the United States," she says.
Mikko Lievonen has also been fortunate enough to find a job – although the process was not easy. He spent 16 years abroad studying and working. He worked for the United Nations in crisis management, after which he decided to start a doctoral program at the University of Oxford.
While still writing his doctoral thesis, he moved to Finland in the hopes of finding work. "After completing my doctorate in April 2020, I sent over 50 job applications – all of which were to jobs I had previous experience of doing, or positions that were below my level of qualifications – and I heard back from two places. One of them was a construction company and the other was for a position as front of house staff," he explains.
After a month of working on a construction site, Lievonen started working as a substitute teacher in schools. At the end of last year, he finally got a position as a researcher working on a project for a think-tank.
"As a white, university educated Finnish-speaker, technically, I should have found a job easily. But I think my studies and work experience were too niche and unusual perhaps." He believes recruiters in Finland often avoid taking any risks, and he finds it strange that business models often try to emulate other countries, but wonders why the HR processes in Finland still seem to be lagging behind other countries where diversity and different knowledge is valued.
Lievonen, like Ali, Ruut Luoto and Nas Osazee, believes the real issue lies in the recruitment culture in Finland. "There needs to be a culture shift. There need to be incentives for recruiters to dare to think outside the box."
*Anne (not her real name) and Ali quoted in this article did not want their identities disclosed owing to the sensitive nature of this story.
Source: The Nordic Page