The Finnish Institute of Occupational Health (FIOH) has published 10 points guide for companies whose goal is to promote the diversity of recruitment in Finland.
Recommendations include careful job search preparation, the use of diverse channels and networks, and the introduction of anonymous recruitment practices.
Previous research has found that a foreign-sounding name can often be a barrier to securing employment or even inviting you to a job interview.
"Recruiters often underestimate how much their own prejudices and stereotypes affect their assessment of a job seeker," expert of the institute Barbara Bergbom said. "Therefore, we hope that diversity-promoting practices will become more common in recruitment."
The benefits of diversity in the work environment
According to the institute, the study found that a more diverse workplace has many benefits, including increased innovation and creativity, better profitability, and better employee satisfaction.
Diversity in the workplace refers to how employees differ in terms of age, gender, ethnic origin, sexual orientation, family situation, disability, language, religion, beliefs, and educational background.
However, there is still discrimination in recruitment, Bergbom said, adding that in most cases it is unintentional and unconscious.
As an example, Bergbom cited a study that found familiar facial features or the same letters in a name can make a recruiter look more favorable to an applicant. People with similar traits to the recruiter are more often invited for an interview, he added.
The story continues after the picture.
On the other hand, recruiters who do not know their own prejudices – and the part they make in the decision-making process – are more likely to make discriminatory decisions.
"Those who believe, for example, that there is no discrimination based on sex in the labor market make more discriminatory decisions based on sex," Bergbom added.
"Unnecessary prejudices" against immigrant women
As a further example, Begbom mentions the case of immigrant women in the Finnish labor market. There are a lot of unnecessary prejudices associated with their level of education, he said.
"Contrary to popular belief, there are very highly educated immigrants in Finland, and if we look at women who have moved to the country, there are many highly educated among them. According to some statistics, even more than women born in Finland," Bergbom said.
However, the employment rate of migrant women in Finland is even lower than that of immigrant women. They also tend to work in less skilled or low-skilled roles.
Earlier this week, Eva, a business think tank, published a report stating that the low employment rate of immigrant women is a problem with far-reaching negative effects on society as a whole.
The low employment rate of immigrant women weakens their integration into society and stresses public finances. It may also have an impact on children's professional careers, the report states.
"We are currently losing a huge amount of valuable information potential. Immigrant women are not used according to their education and skills," Bergbom said.
Society, employers are disappearing
Eilakaisla, Finland's oldest recruitment company, said that it has made diversity one of its most important goals in its efforts to eliminate discriminatory practices.
"Discrimination occurs both consciously and unconsciously. If a large proportion of workers and jobseekers are ignored in recruitment and are unemployed, it is a loss for both society and companies," Eilakaisla's growth marketing manager Petra Tiirikainen told Yle.
Tiirikainen added that the company and their customers have also noticed that bias and prejudices are not always recognized.
The story continues after the picture.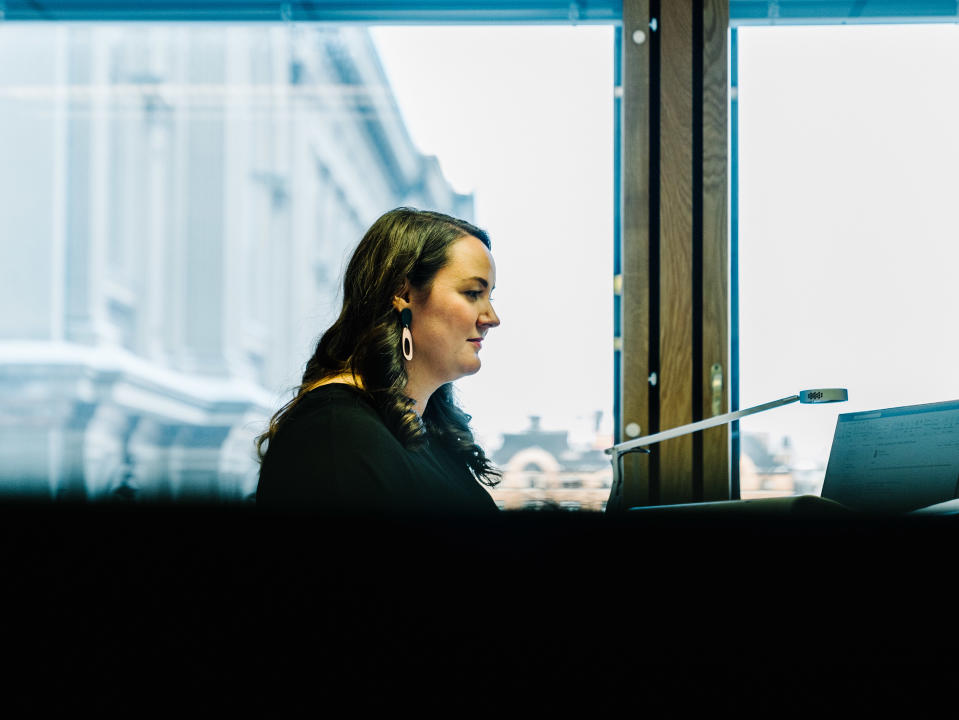 "It is therefore important that recruitment takes place in a professional manner and that there is an awareness of the ongoing unconscious bias. Often prejudices and prejudices strongly influence the background to decisions," Tiirikainen added.
To increase diversity, Eilakaisla has created an anonymous recruitment tool.
"Our expert gallery spans all applications, so customers don't see any identifying information about an applicant at the point when they're looking for the right professionals for their needs. The search function is only available on the basis of competence, salary level and location, "Tiirikainen said.
Last year, the City of Helsinki conducted an anonymous recruitment project, which removed the names, sex and age HR's vision for the dossier before deciding to dispatch of invitations to job interviews. City officials announced in December that the pilot was so successful and that it was scheduled to continue this year.
Source: The Nordic Page