Tonight you will see candles in the windows of many Danish houses – it is not a cozy moment this time, but in memory of the end of 2. world War.
Ten seconds of silence followed by tremendous relief
On May 4, 1945 at At 20.35, the BBC's London-based Danish presenter Johannes G Sørensen was interrupted with good news in the middle of his news broadcast. After a ten-second break in silence, he announced to the Danes that their five-year German occupation was over.
The radio broadcast brought euphoric Danes to the streets. Many of them used the opportunity to burn the much-hated black window paints used during bombings and lit huge bonfires all over the city.
The people wanted more light in their homes, and all over the country, they spontaneously started turning on lights on their window sills.
To this day, every year on 4 May, Danes have placed a lighted candle on their windowsill to celebrate the five years of darkness.
12 hours later …
After the radio announcement, Denmark had to wait another 12 hours until the liberation officially came into force – at. 5:00 on May 5, 1945.
Therefore, tomorrow you will see Liberation Day officially celebrated with flags on flagpoles and buses.
Listen here to the famous radio announcement of May 4, 1945.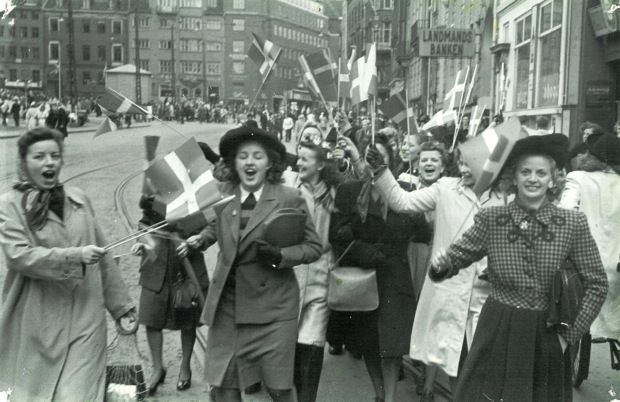 Source: The Nordic Page