Up to 356,000 doses of coronavirus vaccine are planned to be delivered to Finland next week, which is a significant increase from the 240,000 doses of vaccine received in the last week of May.
The City of Helsinki is due to deliver about 50,000 doses of the incoming batch, of which more than 30,000 will be given as the primary vaccine, says the medical manager of Helsinki Health Centers Timo Lukkarinen.
"This means that vaccinations will take a real leap forward. We are able to make progress in basic vaccinations despite the fact that a large number of people are getting booster vaccinations at the same time," Lukkarinen explains.
The same is true for Turku, which delivers about 13,000 servings of this latest large batch.
"In June, the number of doses of the second vaccine will be significantly higher. With a higher dose, we can continue to give the first doses to young and younger age groups at a sufficient pace," Chief of Turku, Jutta Peltoniemi, says Yle.
The article continues after the picture.
Larger batches ease fall requirements
Now an exceptionally large batch of vaccines arriving in Finland is coming well in advance.
The more primary vaccinations can now be given, the sooner booster vaccinations can be planned. This, in turn, will ease the situation next autumn, Peltoniemi adds.
"We have now seen that virus alternatives require two doses of vaccine, otherwise the virus may still move. It is therefore really important that these two doses are given comprehensively by early autumn, otherwise there is a risk that the coronavirus epidemic will raise its head in the autumn," Peltoniemi points out.
Timo Lukkarinen from Helsinki states that the virus is now circulating at a higher level than last summer, so despite the progress of vaccinations, a safe distance and good hygiene are still needed.
"The primary vaccine is better protection than none, but it does not yet provide complete protection," Lukkarinen emphasizes.
The article continues after the picture.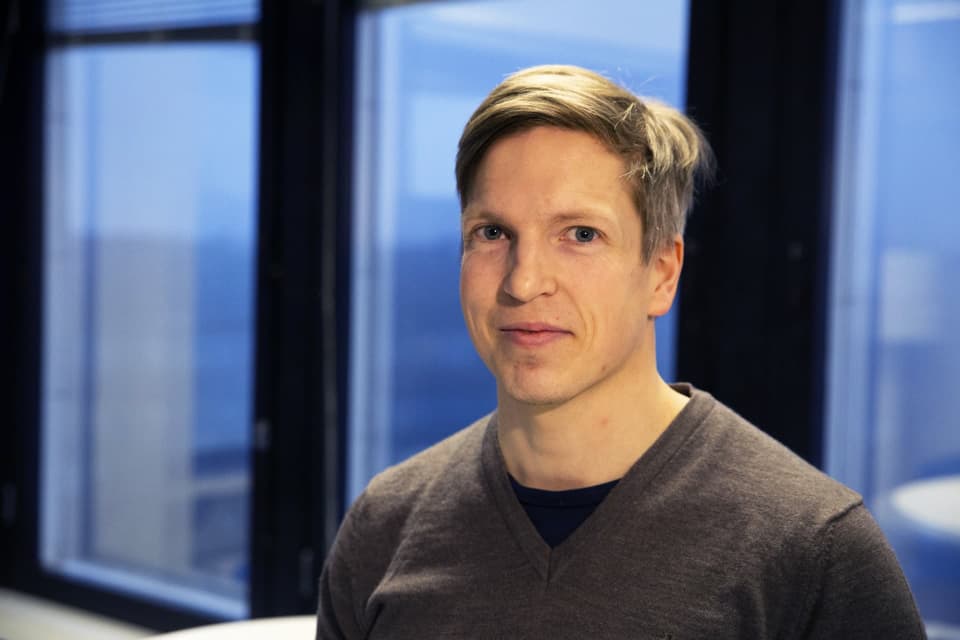 The Department of Health and Welfare, THL, estimates that vaccine deliveries will continue for the time being at a weekly rate of more than 280,000 doses even after next week.
In late summer, however, the situation may be different, Lukkarinen says.
"In late July, early August, such large batches of vaccines may not be available. So we can't vaccinate everyone [right now]. We need to make sure we have the supplies to deliver the pressure boosts."
Vaccination of the youngest is most effective
Approximately 44 percent of the Finnish population has received the first vaccine dose and 8.7 percent the second booster dose.
Vaccination of people under the age of 40 has already progressed in Helsinki and Turku. Meetings for people over the age of 37 are appointed in Turku, and in Helsinki the meetings were opened this week for people aged 35-39.
Although the vaccination program has progressed well in Finland, much remains to be done. People under 30 are a very large age group in both Turku and Helsinki.
"There are 63,000 people aged 25-29. If more than 30,000 basic vaccinations can be given from this next batch, it will not even be enough for half of this huge age group, which is not even on schedule for vaccinations yet," Lukkarinen explains.
Jutta Peltoniemi hopes that the youngest age groups in Turku will be vaccinated before Midsummer.
"Vaccination of the younger age group is the most effective way in an epidemic. Young people are more likely to suffer from a milder form of the disease than older people, but on the other hand there have been many outbreaks among them," Peltoniemi says.
EDIT This story told about the vaccinations originally opened for the 35-39 age group next week. The first bookings were made on May 31st.
Source: The Nordic Page