The final of the Ice Hockey World Championships ended in a heartache for Finnish Lions, but it did not stop Finnish fans from jumping into the fountain and celebrating silver.
Canada's loss of 2-3 was expected to dampen fans, but the masses in central Helsinki wanted to celebrate anyway.
The Finnish team had given up Nick Paul 6:26 minutes on the clock continued. It sent Canadians to the rapture and the Finns looked confusing – but not in Helsinki.
The story continues after the picture.
Health authorities concerned about the Covid epidemic had warned of large rallies that would be possible super-spread events if Finland had won a gold medal, but the crowds celebrating silver were still quite significant.
The statue of Havis Amanda at the Helsinki Market Square is a traditional focus for celebrating the successes and holidays of the sport, and on Sunday night it was full of joyful despite a heartbreaking excess loss.
The five-meter-high statue depicts a female mermaid figure rising from the sea. According to the sculptor Ville Vallgren the statue symbolizes Helsinki and the city "appearance from the sea".
The 113-year-old monument is considered particularly sensitive to the damp, drunk fan that climbs around it. City statues have previously fenced the statue to save it from attack after a possible Lions victory.
But while the scoreboard has disappointed many, the fences didn't stop fans from jumping into the fountain and climbing the statue soon after the game ended.
The story continues after the photographs.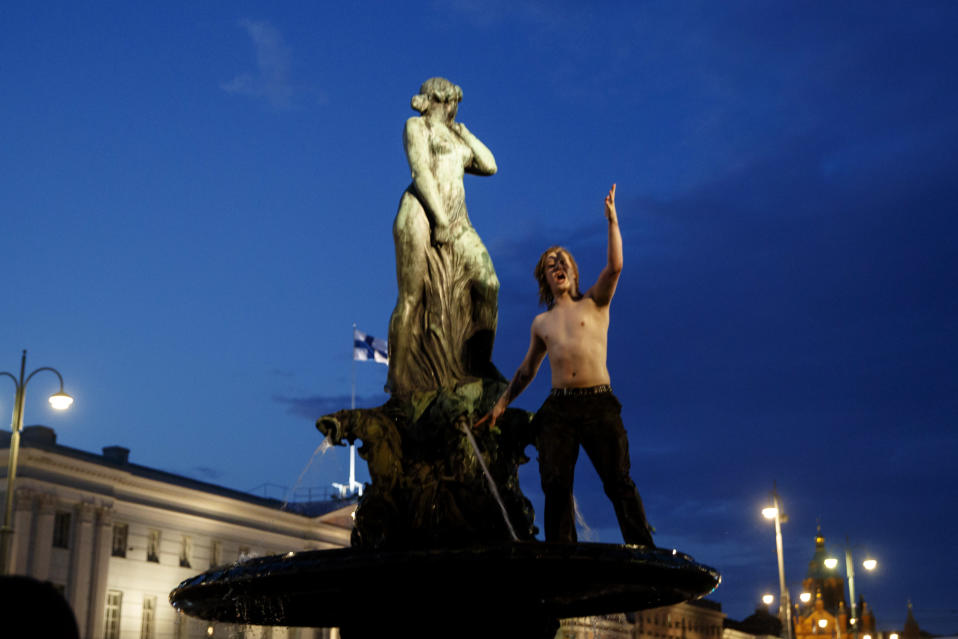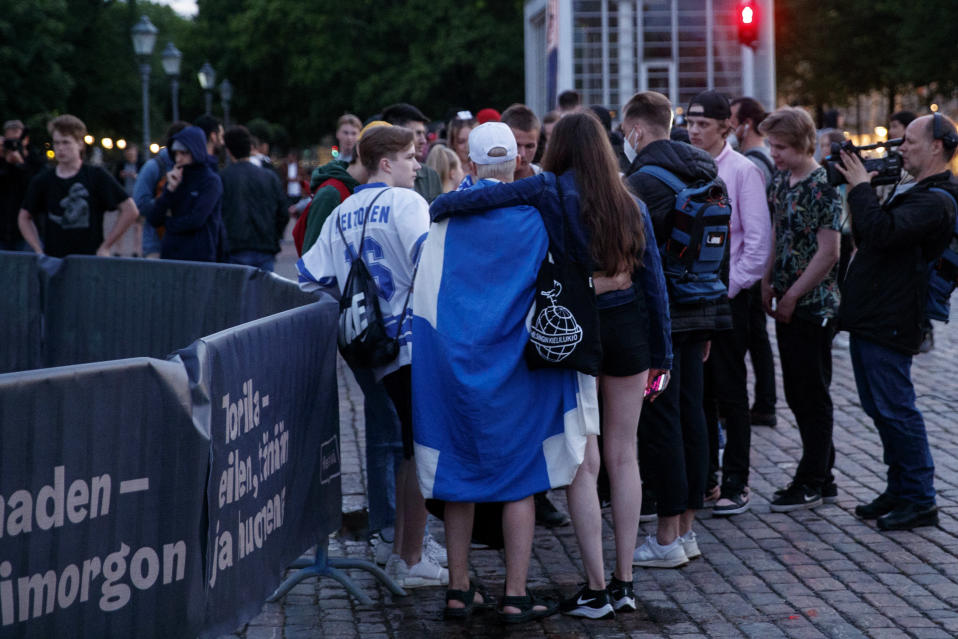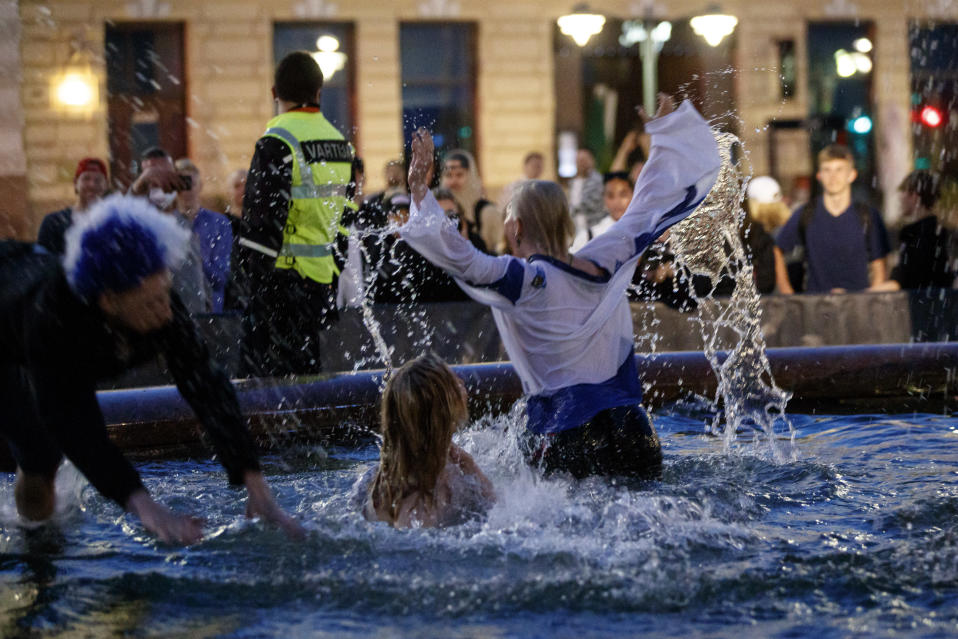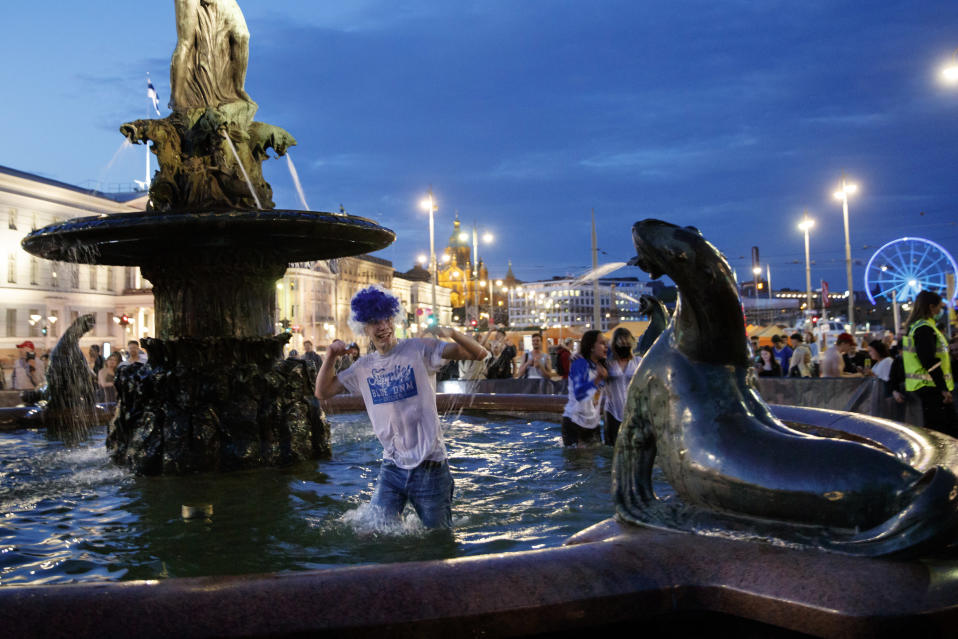 "Fences and security were designed because the statue is fragile," said Tommi Laitio The city of Helsinki. "If it is climbed, there is a real risk that someone could be seriously injured. And on the other hand, the statue can be damaged."
Laitio said the safety was planned for the gold medal celebrations, but it proved insufficient to withstand the Finns' reaction to the silver medal. He said they would have better measures next time.
"The guards stopped many people jumping in the fountain, but there were a limited number of them," said Laitio. "We have wanted to organize things so that there would be more people at once."
Source: The Nordic Page