The year 1969 was coming to an end and it had been eventful.
Man walked on the moon, the music world said goodbye to Judy Garland and Brian Jones, supporters of Charles Manson murdered Sharon Tate, wife of film director Roman Polanski and several others in the Hollywood Hills, and Ted Kennedy took ten hours to report an accident on Chappaquiddick Island where a young woman lost her life.
The Beatles were still together, but only straight. When he took a break from music, John Lennon and his new wife Yoko Ono traveled quietly to Denmark on an unannounced visit to track down the Japanese artist's five-year-old daughter.
The long and winding road
For all their music, peace protests in bed, and art film collaborations, much of Lennon and Ono's lives were spent together trying to track down her ex-husband Anthony Cox and their daughter Kyoko.
While Lennon and Ono successfully located Kyoko near the remote North Jutland town of Thy in December 1969, it was not the Hollywood ending that might have been imagined either.
Cox would continue to disappear underground, at some point in a cult, to the extent that Ono's meeting in 1971 with her daughter would be her last in 27 years — and her stepfather was the last in his life.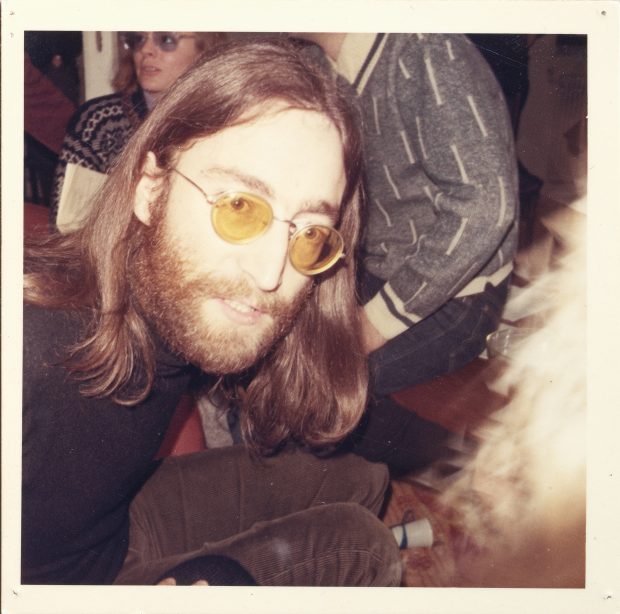 Imagine if it had not snowed!
For Jesper Jungersen, a 16-year-old Dane who lived in the area, Lennon was not only a pop idol, but the voice of his generation, and when he and three friends discovered that he was staying nearby, they knew they had to Act.
Sure, if this was an American movie, the kids had not gotten permission from the headmaster of their school, Skovgårdsskolen by Brovst, and just snuck off under some pretense to interview the "dirty long-haired", but this was Denmark, and their plans were fully approved.
They paid a local van driver 30 kroner to take them to the isolated farmhouse, where a press conference had been convened on 5 January 1970, but a last-minute change of location to a place 70 km away and an unexpected snowstorm delayed them something.
It turned out to be their advantage.
Get together
Confronted with the late schoolboys, Lennon and Ono were only too happy to oblige them with a lengthy, informal interview – and later in the month, on September 28 at. 16:00, Bruun Rasmussen Auctioneers will sell the tape recording together with a collection of photos of the apartment, which was taken by Jungersen.
The 33-minute recording contains fragments of two songs. One is 'Give Peace a Chance', the couple's mantra at the moment, and the other is a never released song titled 'Radio Peace'.
In addition, Lennon and Ono can be heard humming with Danish Christmas songs while dancing around a tree with the boys.
Bruun Rasmussen Auctioneers has given the party an estimated price of 200,000 to 300,000 kroner.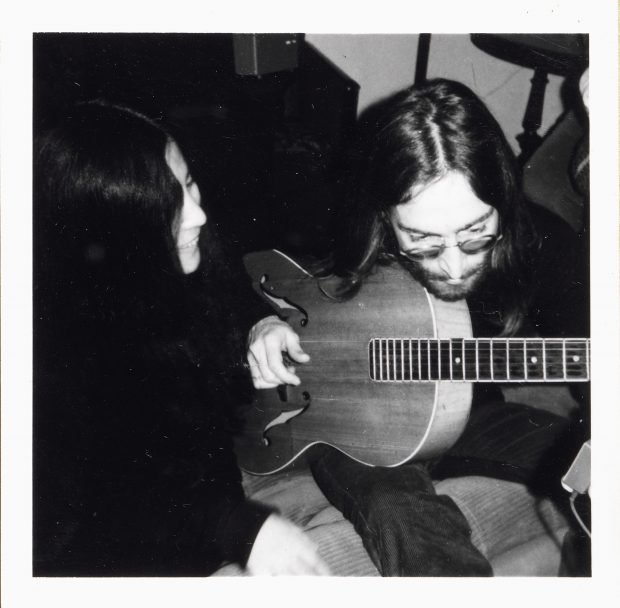 Across the universe
"This is the first time ever that an interview with John Lennon and his wife Yoko Ono has come to Live Auction, and we expect great interest in the collector's item," predicted Alexandra Nilsson, a valuation specialist at Bruun Rasmussen Auctioneers.
"For me personally, it has been surprisingly touching to hear Lennon's voice. It feels incredibly present and not as if it was recorded 50 years ago. Unfortunately, his message of world peace is still very much needed, and one can only imagine that today he would spread the same message if he were alive. "
Lennon's message of world peace in the recording is simple: make local efforts.
Do you still need me … when you are … 68
The Beatle answered a question from 'journalist' Karsten Højen, who continued to write an article about the interview in his school magazine, which is also included in the party.
"Back then we were not as preoccupied with fame and famous people as young people are today. Instead, we saw John Lennon and Yoko Ono as political prophets and symbols of peace. The two celebrities shaped our generation and the entire counterculture movement, "reminded Højen, now 68, of the day.
"All four of us split up after graduating from Skovsgårdskolen, and our shared experience slipped a little into the background of our memories. Now we are all a lot older – and tapes and pictures do not have such a great value for our children and grandchildren. Therefore, we decided that it should be sold at auction to someone else who would appreciate it. "
Not exactly instant karma
In all, Lennon and Ono lived for a month on the farmhouse near the village of Vust. In addition to their interest in discussing Kyoko's future with his elusive father, they were affiliated with the experimental program 'Æ World University' in Skyum Mountains – the city to which the interview was moved.
It was only six days after their visit that rumors began to spread that they were here. And once a local newspaper in Fjerritslev confirmed the story, the area was besieged by the world media.
The couple therefore agreed to hold an official press conference. And had it not been for a timely snowstorm and reshuffle, four 16-year-old classmates would have sat in the back and missed out on the experience of a lifetime.
Since 2002, the tape of the recording has been sitting in a safe deposit box waiting for a rainy day.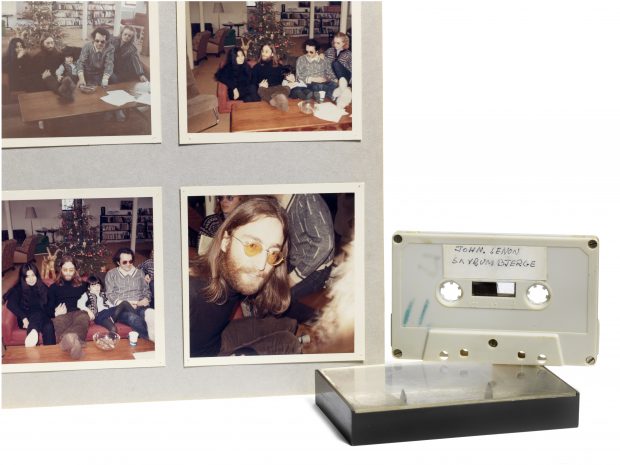 Source: The Nordic Page