Day cover goes to…
As one might expect, 9/11 was the key element of the news day in the Danish media yesterday, which was reflected on the front pages of numerous major newspapers.
Perhaps the most memorable attempt, perhaps inspired by Frederiksen's call for reflection and the current situation in Afghanistan, was Berlingske avis, which incorporated 9/11 into a massive domino effect in which the 11 represented the Twin Towers, followed by lines and lines of 1 ' ere waiting to tip over.
The cover (see below) was simple, though probably considered controversial by some and striking.
In truth, the depicted domino situation had been in motion long before 9/11. And the bricks will no doubt continue to topple far into the future, despite the recent exodus to Afghanistan.
Still, Berlingske's cover will not be forgotten soon.
And neither will 9/11.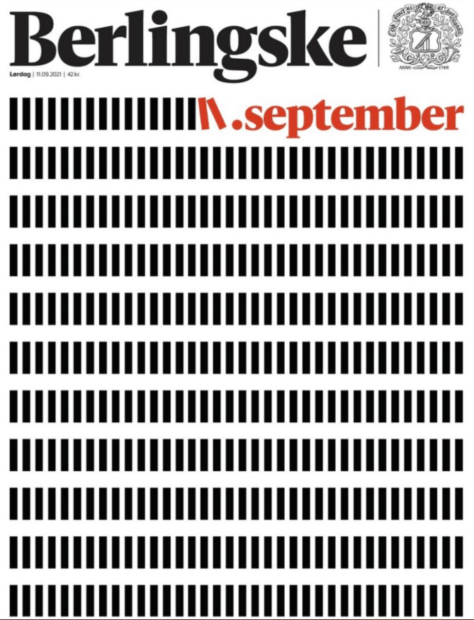 Source: The Nordic Page