Two Chinese-borrowed giant pandas arrived at Ähtäri Zoo in western Finland in 2018. Under the Finnish names Lumi (Lumi) and Pyry (Blizzard), they quickly became popular favorites, but their maintenance costs the department about one million euros a year. Now the South Ostrobothnia Zoo is in financial trouble due to the decrease in the number of visitors caused by last year's coronavirus restrictions.
The zoo was promised 1.5 million euros in pandemic aid from the state last year, but it says it only received 200,000 euros from the Ministry of Agriculture and Forestry in July this year.
The zoo is almost entirely owned by the city of Ähtäri, which has 5,500 inhabitants. Mayor Jarmo Pienimäki is closely involved in the company, has acted as its acting. as CEO last summer while the CEO was on sick leave.
According to Pienimäki, the zoo's financial situation is serious. The lack of state support is not the only reason, but it is crucial to the situation of the pandas, he told Yle.
The article continues after the picture
Now Lumi and Pyry may have to return to China right at the turn of the year if the park does not receive financial support, MTV reported on Friday.
The nearly 50-year-old zoo has long suffered from financial difficulties. The possible return of the pandas was last suggested in mid-2020.
The article continues after the picture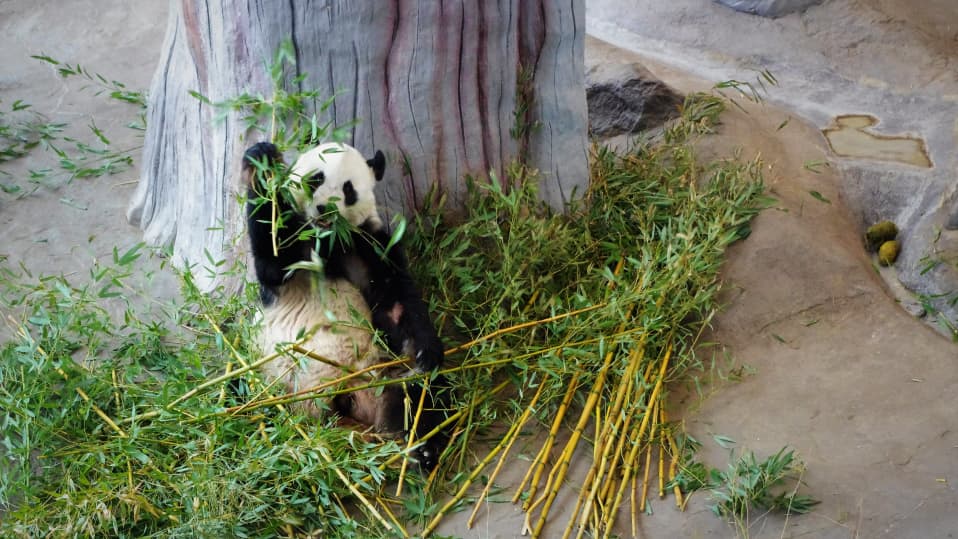 The city owns 99.6 percent of the zoo's stock. Pienimäki says funding must be secured by next summer at the latest, but if the options are either the return of the pandas to China or the bankruptcy of the company, the choice would be clear.
"There is only one option in my role, and that is not to let the company go bankrupt," he said.
So pandas can return to China?
"Yes, unfortunately it is a real option if no other solution can be found," he told Yle on Saturday.
The city has turned to private financiers, but according to Pienimäki, no help has been found for the financial difficulties, despite dozens of negotiations.
Pienimäki doubts that the state aid rules have been an obstacle to receiving the 1.5 million euros approved in last year's fourth amending budget. The Ministry of Agriculture and Forestry investigated the matter for a year, but decided that only € 200,000 could be allocated to the zoo because it operates as a limited company.
Instead, Helsinki's Korkeasaari Zoo is based on a foundation model, which has made it easier to receive state support.
Source: The Nordic Page