In the upcoming local elections in Frederiksberg, the French candidate Mathieu Pouletty will seek to secure a place for Volt Denmark.
Pouletty wants to introduce a more pan-European approach to Frederiksberg municipality, which has been under conservative rule for the past 100 years.
"We are truly European"
The party was founded in 2017 in response to Brexit and the right-wing shift across Europe. But while it has been steadily growing in the Western European countries, Volt Denmark has only about 100 members.
With its slogan "United in Diversity", its policies are mostly aimed at attracting support among young neoliberals.
Election beginners
This election marks the first where Volt will be in the poll.
CPH POST approached Pouletty to find out more.
---
Sir. Pouletty, you are a candidate for a European party that is running for representation in Frederiksberg's municipal council. In what way does Volt's policy make sense at the municipal level?
It makes a lot of sense because we understand ourselves as true Europeans. And that is what makes us unique and sets us apart. As we have members across the EU, we can learn from each other and exchange ideas – you could understand that as a best practice approach. Let's just say that we're talking about something that our team in France was successful with, and we can investigate further whether it is relevant in Frederiksberg. Or maybe it would also make sense if you compared us to a parent company with multiple bases across Europe, which gets frequent feedback from its subsidiaries. Although it is important to point out that we do not have a parent company!
So what do you want to change?
This is the first time a French guy is moving up to be elected in the local elections. And it's a little strange, because we have many international inhabitants in Frederiksberg. This is also what motivates me, as I want to promote myself as a non-Dane. I am fully in favor of a more participatory and inclusive democracy: that is also the basic line of our political program.
Funnily enough, there are many expats who do not actually know about their voting rights at the municipal level. However, you are automatically allowed to cast your vote at this level as long as you are a citizen of an EU Member State, Norway or Iceland. Britons can participate if they have lived here since the beginning of 2020 and non-EU citizens who have lived here since 2017. We need these people to bring a different point of view to the table.
Overall, we have many ideas about what we want to establish in Frederiksberg. For example, a kind of democracy house, where frequent gatherings take place along with cultural events. Also a chamber of commerce that provides space for open conversation for anyone who wants to build a business of any kind here.
In addition, we would also like to make more parking spaces, but outside the municipality, so a little less central. Many Frederiksberg residents only use their cars on the weekends, so during the week they just fill up a lot.
Another thing on the list are twin cities. Right now, Frederiksberg is only twin cities in the Nordic region. We would like to expand international cooperation a little.
Would it be fair to say that it is more of a challenge to attract support in Denmark than e.g. pro-European countries?
You're probably right. The Danes are proud of their heritage and rightly so – maybe even a little protective. But we like to be challenged. What drives Volt is that we believe that Europe needs Denmark, just as Denmark needs Europe. Denmark has a strong economy, but it is also dependent on its European partners, so it makes sense to be a little more open after all. At the same time, it has a lot of experience to offer: For example, digitization and their environmental policy.
As I mentioned before, the best practice approach really provides benefits for both sides.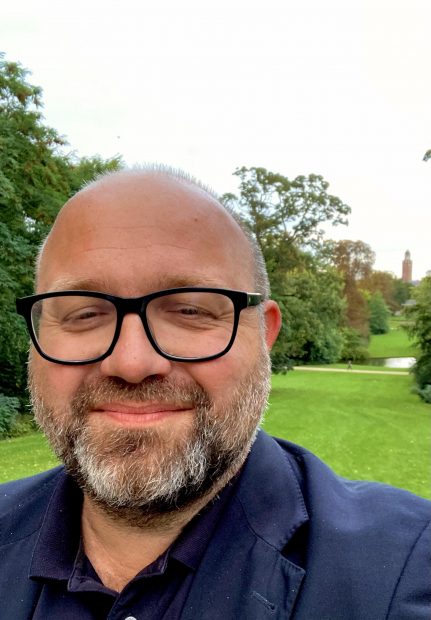 Source: The Nordic Page