A 39-year-old man is in critical condition after being shot at a hookah bar on Saturday night on Åboulevard in Frederiksberg about five streets from Byens søer.
The incident was the third fatal shooting in a row in the Copenhagen gangland world.
The first was a man in his mid-20s, who was shot in the back on Nørrebrogade in Nørrebro on Thursday.
The other was a man who was killed on Friday in a hair salon in Rødovre, a district in the central-western suburb of Greater Copenhagen. Two others were injured in the attack.
Future mayor worried about the public
The police are concerned that it will not be long before a member of the public is injured or killed as a result of the escalating violence – a statement also from the future mayor, Sophie Hæstorp Andersen.
"We fear that at some point it will hurt the innocent," she told TV2.
"It creates insecurity, and it's unnecessary violence that we do not want in our city."
Swedes in custody well known by the authorities
Two men were arrested shortly after the shooting on Nørrebrogade on Thursday. One is believed to be the assailant and the other the designated driver – an 18-year-old Dane.
'The assailant' is a 21-year-old Swede who has been convicted but later acquitted last year of planning a murder in southern Sweden. Nevertheless, he was found guilty of a minor charge, for which he received two years in prison.
He will now remain in custody until December 22. It is believed that he fired five shots at Nørrebrogade at two men.
Photo of assailant
The victim on Åboulevard is described as being a Dane with an ethnic origin other than Danish.
The police have released a picture of the man they believe was the perpetrator: a picture taken from Nettoen on nearby HC Ørstedsvej.
He is described as a young man with a full beard about 175 cm tall. He was dressed entirely in black – including his face mask.
The shooting took place at 21:30 at a hookah bar located on Åboulevard 39.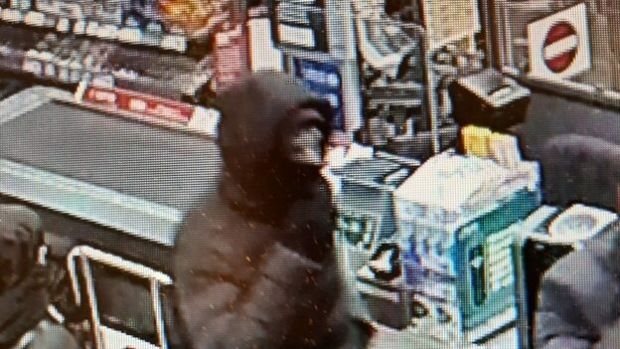 Source: The Nordic Page