The piles of snow accumulated in Pirkanmaa on Monday morning have also surprised meteorologists.
"It rained up to 12 centimeters in 12 hours, with the most snow in the Tampere suburb of Härmälä." said Sini Tenhunen, Meteorologist on duty at the Finnish Meteorological Institute.
According to the forecast, rainfall in the West was expected to weaken slightly. It happened, but a little later than expected, which resulted in heavy snowfall.
Today it is snowing in the southern and central part of the country and in western Lapland.
Snow-covered intersections, drifting snowfall and icy drizzle all contribute to poor driving conditions.
The Finnish Meteorological Institute has issued warnings about slippery roads in many areas In southern Finland than elsewhere.
"During the day it is worth preparing for the icy rain," Tenhunen said.
There will be rain in the southwest tonight and the temperature may be on the plus side. However, the meltdown is only temporary, as the rest of the week is forecast to cover the entire country.
"Can be," Tenhunen added because the weather has recently proved unpredictable.
There will be more snow on Tuesday, in Pirkanmaa it will rain more than five cents during the night.
Dangerous driving conditions
Despite the poor driving conditions, no major accidents were seen in Pirkanmaa on Monday morning.
Marja SillanpääThe traffic controller at the Tampere Road Traffic Center says that the night went smoothly.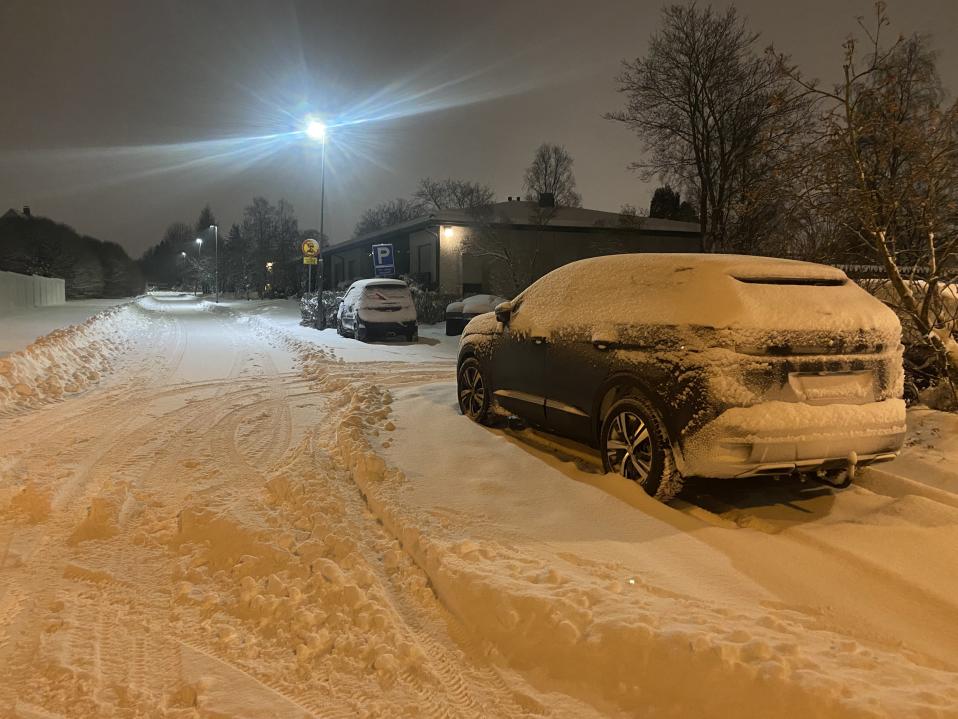 "It has been surprisingly peaceful. Maybe people were already used to the snow. We hope that everyone can reach their destination safely," he said.
"Snow dust makes traffic difficult. You should drive carefully," he said.
A long day with plows
Aurina Tiina Kalliomäki the clearing of Tampere's roads began at midnight.
"There is so much snow that there is no end in sight," he said.
Snow was expected, so Kalliomäki had time to sleep a little on Sunday night before going to work.
On Monday morning, the plows cleared the bus routes and the traffic lanes reserved for them in Tampere. Next come the residential areas.
Source: The Nordic Page