The majority of candidates in the provincial elections who responded to Yle's election compass are in favor of offering free contraception to young people under the age of 25 in their own territory.
About three in four respondents gave the idea a green light and said they either fully or somewhat agreed with free contraception.
Several Finnish municipalities currently offer free contraception to young people, but the extent varies from region to region.
Female candidates supported the program more than male candidates, but the majority of men also supported the idea. Meanwhile, younger candidates were more supportive of the proposal than older ones.
Read more: Provincial elections 23 January: Yle's election compass helps in selecting a candidate
About 6,400 candidates have responded to Yle's election compass, which aims to help voters find like-minded candidates. A total of 10,600 people are running in this poll, and the last day to vote is Sunday, January 23rd.
Voters will elect representatives to the new county councils, which will be responsible for social, health and emergency services from the beginning of 2023.
The only main party of Finns against free contraception
Candidates from almost all of Finland's main parliamentary parties said they were in favor of offering free contraception to young people, and respondents from the Greens, the Left Alliance and the SDP were most in favor of such an initiative.
Siru NykänenThe candidate for the SDP's provincial elections in South Porvoo told Yle that he supported the idea.
"Free contraception can reduce unplanned pregnancies and sexually transmitted diseases," Nykänen said, adding that the initiative could also help prevent trauma and mental health problems caused by abortion.
The story continues after the picture.
However, the basic Finns were not so enthusiastic about the initiative.
Toni HalonenA candidate from Basic Finns in Kanta-Häme, answered in Yle's provincial election machine to the question that free contraception would not pay.
Read more: K&V: What does social and health reform mean to you?
"When welfare areas get to work, I would first like to see how the economy is rolled out. There is no crisis here. There is no general emergency" Halonen said.
However, if free contraception were offered to people under the age of 25, it should be offered to everyone, not just low-income people, according to Halonen.
"That would be fair and equitable," he added.
Family union: Free prevention is a "equality issue"
Finnish Family Association or Population Union has been demanding free contraception for young people for years.
Union expert Maria Nikunlaakso also told Yle that providing free contraception should be first and foremost a matter of equality.
When municipalities offer free contraception to all young people, it does not depend on the socioeconomic status of the young person or the young person's parents or the attitudes of the parents, he said.
The story continues after the picture.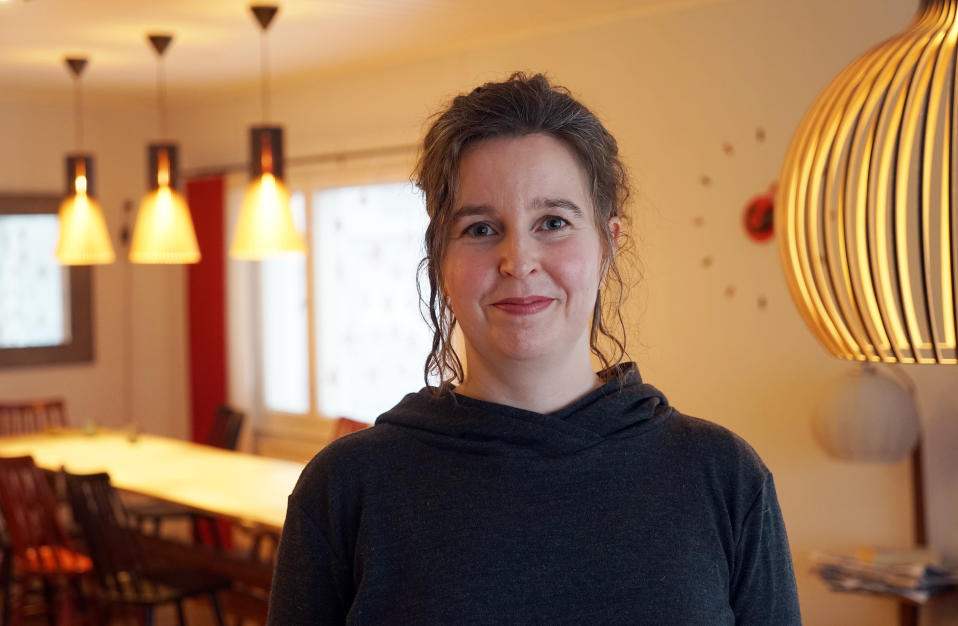 Another important issue is the opportunity for young people to discuss sexual health issues with professionals, Nikunlaakso added.
"The point is that every young person has the right to take care of their own sexual health. It increases the young person's own willpower," he said.
More municipalities offer free contraception
The number of municipalities in Finland offering free contraception to young people has increased rapidly in recent years.
According to Nikunlaakso, in 2015 only a handful of municipalities offered free prevention, but the number had risen to about 40 by 2019 and the current number is estimated at about 100.
This means that young people are offered some form of free contraception in about a third of Finland's municipalities. However, the scope of supply varies by region.
However, Nikunlaakso added that the benefits of the system are particularly visible in the reduction of abortions in the areas approved by the initiative.
"In Vantaa, for example, abortions among those under 20 have decreased by more than 36 per cent and also significantly among those under 25." he said, adding that in addition to the human aspect, there are also cost savings associated with the system.
Yle News' latest episode of the All Points North podcast asks whether Finnish voters care about healthcare.
You can listen to the full podcast on the embedded player here, through Yle Areena, Spotify, Apple podcasts or on your regular podcast player using an RSS feed.
Source: The Nordic Page