Nadia Nadim, the Danish striker who has represented his country 99 times and played club football in the USA, England and France, has qualified as a doctor.
In total, it has taken her five years to complete her medical studies while enjoying a career as a professional footballer, where she plays for Manchester City, Paris St. Germain and her current club Racing Louisville, her second American club after a stay at the Portland Thorns five years ago.
With the Danish national team, she was a key player at the European Championships 2017, where Denmark shifted the odds as the losing finalists.
An inspiration for refugees
Nadim was born in Afghanistan and arrived in Denmark at the age of 11. Her family had to leave her homeland after her father, a general in the Afghan army, was executed by the Taliban.
Since then, she has been an inspiration to millions, but especially refugees – not only in Denmark, where she has created careers in sports and medicine, but all over the world.
In fact, if it had not been for the driver of the truck her family traveled through Europe in, she could have ended up in the UK. But instead, the driver dropped them off in the countryside of Denmark, where her love of football was born.
Grounded despite the lucrative career
Nadim, who knows nine languages, has in the past week completed her education at Aarhus University, where she has studied medicine – at a distance during the football season. Her goal now is to become a surgeon – an area she specialized in as part of her studies.
Nadim, who has been in the Nike stable since 2017, has done really well in football – she has already published an autobiography and in 2016 she was the subject of a documentary series – but has always resisted the possibility of becoming one of the sport's greatest income.
She maintains that she is not playing for money, and moreover, she is confident that she will be more than comfortable thanks to her future career as a doctor.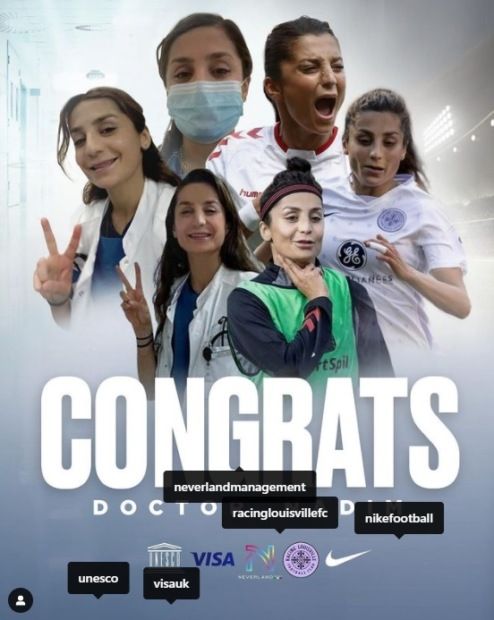 Source: The Nordic Page