Valentine's Day is fast approaching, and Copenhagen has plenty of opportunities to celebrate.
Immediately, the density of quality restaurants, designer cafes, quaint waterfront locations, and destination galleries should make it easy to find a dating activity.
Tough competition
Unfortunately, the density of Copenhageners means that the competition is conspicuously fierce for restaurant tables, beautiful canal paths and elbow room at ticketed events.
With the lifting of restrictions in Denmark on February 1, now is the time to get in early with your Valentine's Day treat. Check out our list of Copenhagen's hottest spas, restaurant booking hacks and new movies to get ahead of the game.
---
SPA TOGETHER
AIRE antique baths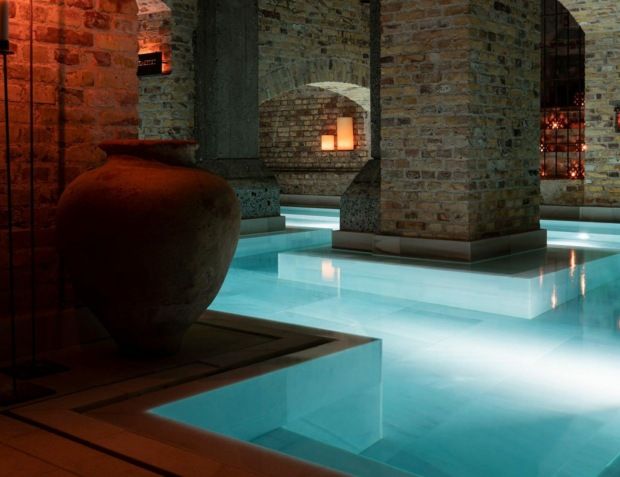 Doesn't it feel like every influencer on your Instagram is going to AIRE Ancient Baths? The luxurious Greco-Roman inspired spas, which started in Spain 20 years ago, are on an expansion mission – opening new outposts in the US, London and – fortunately for us – Copenhagen.
The hype is not without reason. Guests of the new candlelit, underground AIRE in Carlsberg City can relax in thermal baths at either 40, 36, 10 or 6 degrees Celsius.
Also available is a pressurized jet pool, aromatic steam bath and a soothing salt bath with the same salinity as the Dead Sea.
Massages, detoxifying Himalayan salt rituals and wine and beer baths are just a few of their extra treats, and a range of experiences for couples called 'Lovers' Connection' run from 11-14. February (see page 8 for more details).
Ni'mat
Inside the sprawling Hotel Kong Arthur in central Copenhagen, Ni'mat Spa offers a range of Asian-inspired relaxation treatments: from hot-stone massages to steam baths and vitamin facial treatments.
With ornate wooden décor and a jungle of indoor plants, Ni'mat has strong Bali villa vibes that make it an ideal getaway to relax with your partner – just a stone's throw from the city center.
CopenHot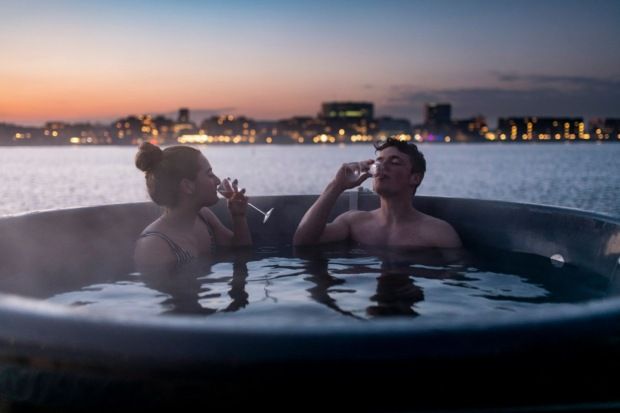 Marry wellness with adventure at CopenHot – an outdoor spa experience on Refshaløen, which allows you to sail on the Copenhagen canals in a floating whirlpool or immerse yourself in a wood-heated barrel pool at the harbor.
Warm up in the sauna after a dive into the frosty February canal, and enjoy the open sky with your beauty on a memorable Valentine's spa trip.
DUET FOR DINNER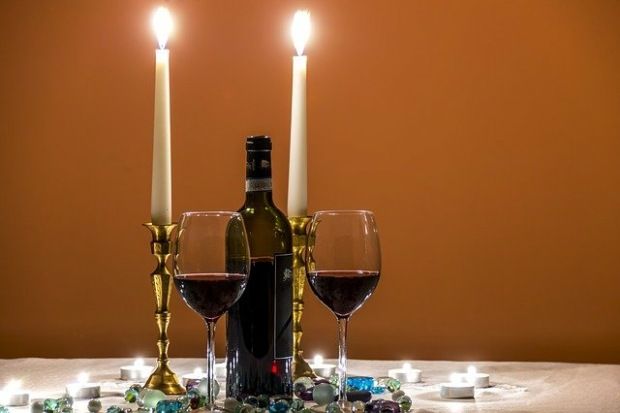 If you defy a restaurant on V Day, then you better get your reservation early. Book a table for kl. 19.30 or later to avoid being knocked out of the second seat and choose a place with good service.
To make the decision easier, from the 11th to the 20th. February a city-wide dining celebration called DinnerDays see a streak of the capital's hottest restaurants offer three dishes for 215 kroner.
The event, which takes place twice a year (in weeks 7 and 42), has been running since 2015 and is organized by DinnerBooking – Denmark's leading restaurant booking platform.
Take a look at the participating restaurants and make a reservation at dinnerbooking.com. Or check out the competition, Copenhagen Dining Week, at diningweek.dk.
TOP GOODS FOR TWO
Eclairs on Queen's Delight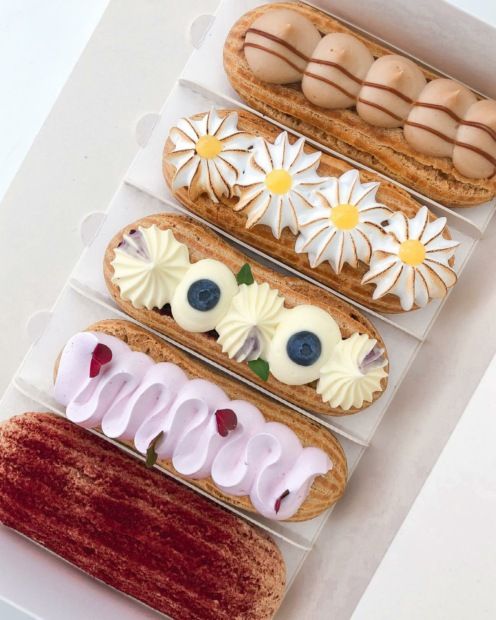 These are the best eclairs you will ever try – better than the French! Made fresh every day early in the morning – passers-by can testify that they never sell second-day eclairs, which is actually their motto. Unlike the traditional eclairs, which are usually made with a wetter dough, Queen's Delight (Grønnegade 37, Cph K) has its own offer for the baked goods, which are more crispy. Add creative flavors such as crispy hazelnuts, salted caramel and tiramisu and we're talking about eclair perfection!
Donuts at Dough Girls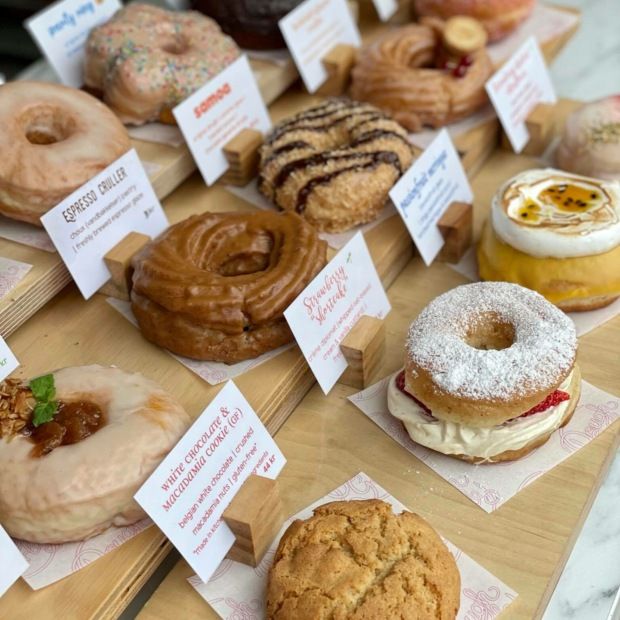 Dough Girls is run by a family of German-Australians: parents bake donuts, daughters run the shop. Located in Nørreport (Frederiksborggade 50, Cph K), just a few steps from the Queen Louise Bridge, they bring donuts to a fancy level with creative ideas like Lamington Donut, which draws inspiration from a traditional Australian cake, a raspberry berliner and classic Danish drink. All donuts are baked fresh every day with high quality organic ingredients. They are top notch!
Pastries at Hart Bakery
Forget every single pastry you have ever tried, because when you first go to Hart (Gammel Kongevej 109, Frederiksberg), your heart belongs to them forever. Let's start with their bid for the Danish cinnamon roll. Topped with lemon icing, this roll melts in your mouth with crispy pieces of cinnamon caramel – our absolute favorite. Then there is the cardamom bun made with the same dough as their croissant and dipped in browned Danish butter – it is out of this world, and you certainly do not want to share. Whatever they bring is always a hit; they are constantly reinventing themselves and finding new inspirations. Stop by and enjoy a taste of paradise.
Pacifiers for Daddy's Bakes
Imagine a shop where you could pick up an already made picnic: sandwiches, bites and sweets, all for you to enjoy merrily on the beach or in the park. Well, Daddy's Bakes (Tåsingegade 51, st th, Cph Ø) is on the case with finger food inspired by seasonal ingredients and natural flavors. Exquisite meat cuts, scones, cakes and sarnies to die for – the influence of the British founder is evident in every delicious bite.
CONNECTION IN THE CINEMA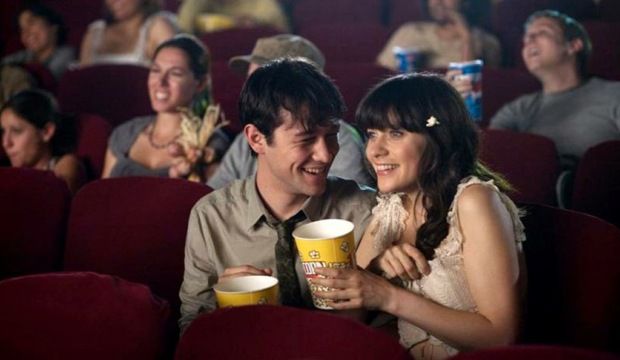 Romcom puts it
The cinema is another stone-cold classic dating activity, but should you lean on the love theme or go for the opposite: a slasher, crime or the like? When you hit the screens this Valentine's Day, there are plenty of options in both camps.
If you want love, try 'I'm Your Man', a German science fiction romance film written and directed by Maria Schrader. The story follows Dr Alma Felser, an archaeologist tasked with evaluating the behavior of a human AI robot named Tom. Things inevitably turn thorny when the line between artificial and biological intelligence is blurred.
Another on-topic film, 'Marry Me', sees pop star Kat Valdez prepare to get married in front of an audience of her loyal fans. But a few seconds before the ceremony, she beats her fiancé's cheat, and confused, she locks her eyes with a total stranger in the crowd and marries him on the spot instead. Can the unlikely newlyweds make it work?
Finally, 'Take My Hand' is a Danish romcom that follows comfort-seeking Maja as she struggles to regain control of her life after divorce.
Dark chocolate instead
If you want a different taste, 'Nightmare Alley' is Guillermo del Toro's newly released neo-noir psychological thriller – his first film since 'The Shape of Water' was cleared up at the 2018 Oscars.
In 1940s New York, Stanton Carlisle loves himself for a clairvoyant who helps him climb the social ladder by cheating the elite and the wealthy. But when he hires a strange psychiatrist to help him fight a shady tycoon, things start to get out of control.
Two more non-romances worth capturing are 'Lamb' – an Icelandic-Swedish-Polish folk thriller that follows a peasant couple who discover that one of their sheep has given birth to a wild lamb-human hybrid, and ' Vildmænd ', a black comedy by the Danish director Thomas Daneskov, in which the main character Martin, gripped by a midway crisis, tries to escape from his family to live high up in the Norwegian mountains.
Source: The Nordic Page