Due to the intensified situation in Ukraine, Yle asked all parliamentary party leaders whether Finland should reconsider its policy of not exporting weapons to the country.
Finland's parliamentary parties are in sharp disagreement over whether the country should relax its arms export policy in the light of the threat posed by Russia to Ukraine.
prime minister Sanna MarinSDP government program States that: "Finland does not export defense equipment to countries that are at war or violating human rights."
This weekend, the newly elected chairman of the Parliamentary Foreign Affairs Committee of Basic Finns Jussi Halla-aho said he hoped for a broad debate on arms export policy. He said the arms embargo on the victim of the attack does not encourage peace but provides practical support to the attacker.
Member of the Committee on Foreign Affairs Elina Valtonen said his coalition has long supported the idea of ​​arms exports on a case-by-case basis.
The Ministry of Defense has confirmed that Ukraine has requested material support from Finland for its defense and rescue operations. The ministry told the STT news service that the support request arrived at the beginning of the year and is being investigated.
On Saturday, the president Sauli Niinistö also confirmed that Ukraine has requested assistance from Finland.
Party divisions
As tensions between Russia and Ukraine escalated, Yle asked all parliamentary party leaders whether Finland should reconsider its arms export policy.
Chairman of the Coalition Party, Kai Mykkänensaid that Finland should reconsider its position and stated that the country "should be viewed positively" the possibility of arms exports.
The story continues after the picture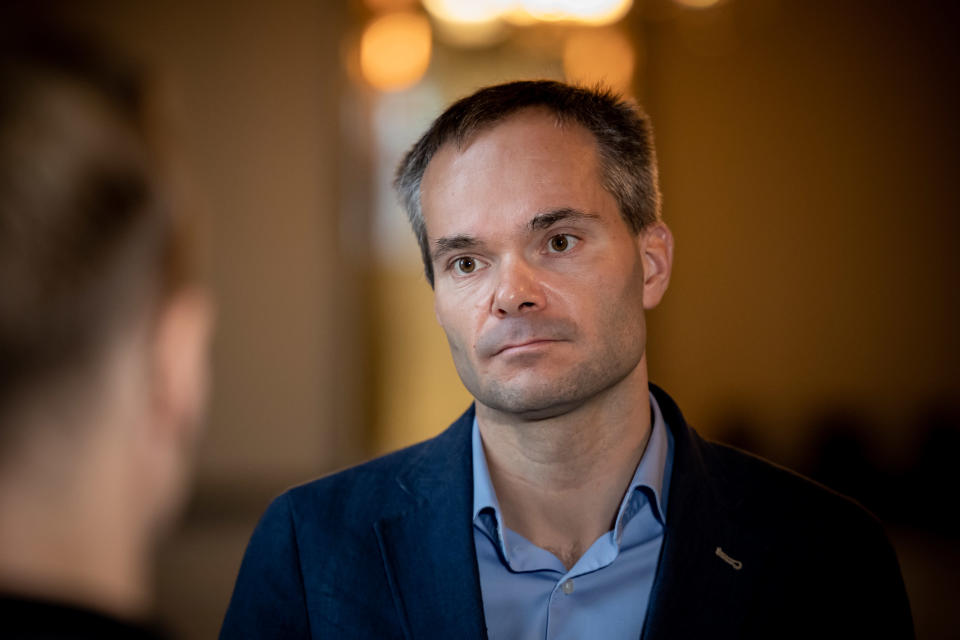 "The original idea of ​​the policy was that we did not want to encourage the attacker to go to war. Ukraine is preparing to defend its territory," he said.
Mykkänen added that if the goal is to raise the threshold to attack Ukraine as high as possible, "It would then be appropriate for all European countries to consider whether appropriate equipment could be exported."
Chairman of the Swedish People's Party, Anders Adlercreutzsaid that although Finland should not reconsider its policy of banning arms exports to conflict zones, he still believes that Ukraine is an exception.
"Ukraine is under threat. The need for defense is obvious. It is clear that we want help in a similar situation. Of course, Finland can help in many other ways. It would be important to find out what kind of aid would be most effective," Adlercreutz told Yle by email, adding that the Department of Defense is investigating the matter.
Chairman of the Green Union Parliamentary Group, Atte Harjannealso welcomed the idea of ​​examining the policy, but did not comment on whether arms exports to Ukraine should be allowed.
At the same time, chairman of the Christian Democrat parliamentary group Päivi Räsänensaid the matter should be seriously considered.
"However, there are many aspects to this. It is important that Finland shows its direct support, and exceptional arms exports could also be considered. However, we must keep in mind that it may change Finland's security policy position." Räsänen said and added that the possibilities of Finland's ability to help must be explored.
On the other hand, Harry HarkimoThe chairman of the Movement Now party said that Finland should send weapons to Ukraine.
"After all, we may find ourselves in the same situation as Ukraine is now. If we find ourselves in such a situation, no one will send them to us," he said.
Unlike his party colleague, Halla-aho, chairman of the Basic Finns' parliamentary group Ville Tavio does not believe that Finland should change its current arms export policy.
The story continues after the picture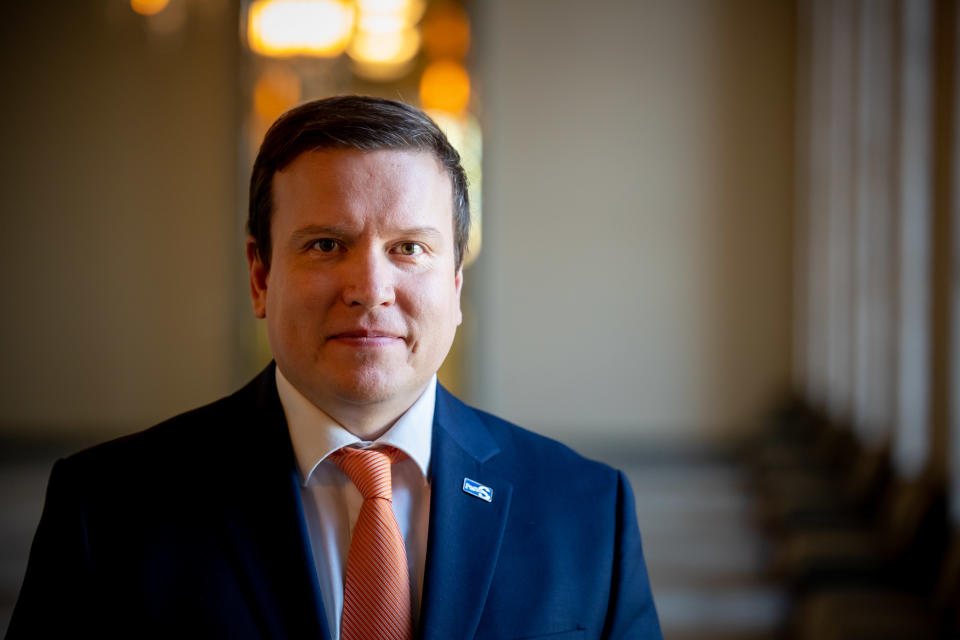 "Let us stay out of conflict instead of opening up arms exports," He said and added that Finland must continue with other means of support and assistance to civilians.
"In order for Finland not to become a party to the conflict, Finland should not export weapons to conflict zones," Tavio said.
Chairman of the Center Group Parliamentary Group Juha Pylväswas of the same opinion, saying that Finland should continue its established policy.
Member of the SDP Kristiina Salonen comments instead of the chairman of the party's parliamentary group Antti Lindtmansaid he did not want change either.
"In my opinion, Finnish policy must not increase tensions between states, but we must strive to reduce them. Arms exports would certainly be a measure that would increase tensions," Salonen said.
Similar opinions were heard from the chairman of the parliamentary group of the Left Alliance Jussi Saramo.
"A peaceful, diplomatic solution must be found to the conflict in Ukraine. Finland should not become a party to the crisis" Saramo said.
Anu TurtiainenThe only member of the Power for the People and the leader of its parliamentary group said that Finland should not export weapons to Ukraine.
"Given Finland's sensitive geopolitical situation, Finland should generally return to its foreign policy practices, which recognize only states, not governments, and do not export weapons to conflict zones." Turtiainen said in his email reply.
Researcher: Finland must be ready to export weapons to Ukraine
Meanwhile, a leading researcher at the Foreign Policy Institute Charly Salonius-Pasternaksaid that Finland must be ready to export weapons to Ukraine.
"But the obvious reason for not doing so is Russia," He said that Finland had exported weapons to countries in the Middle East that had been at war for a long time, had committed human rights abuses and participated in regional conflicts.
The story continues after the picture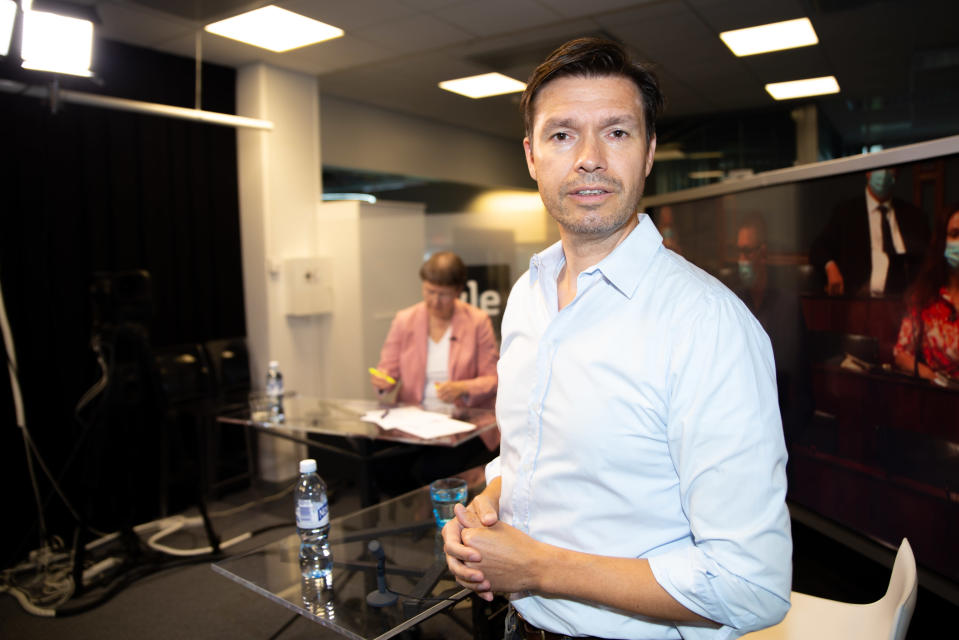 "It is difficult to see what other difference these things would have than the fear of Russia reacting." He said, adding that Finland expects to receive similar assistance from other countries if it finds itself in the same situation as Ukraine.
"The issue needs to be discussed and there should be a justification for why Finland could not support another democracy by giving or selling weapons that are clearly intended for defense, because we would like this task for us." Salonius-Pasternak said.
Some of the leaders of the parliamentary party group justified their reasons for not supplying arms to Ukraine as a way to avoid participating in the conflict.
But the researcher did not accept this claim.
"That's nonsense. Finland is already part of the EU and its sanctions policy. Finland has already taken a stand. Finland's current policy is based on the fact that we want to be part of the West. The idea that Finland would be a separate island between East and West feels like an excuse or a longing for a historical myth," he said.
Source: The Nordic Page