The New Music Competition, UMK, organized by Yle, decides which artist represents Finland in the Eurovision Song Contest. This year, the competition features songs in both Finnish and English with themes of life experience, heartache, brazen lust, nostalgia and even atheism. The songs were chosen by a panel of experts.
The UMK22 finals will be played on Saturday 26 February at the Turku Logomo, the winner of which will represent Finland in the Eurovision Song Contest in Turin, Italy in May.
You can find out how to vote at the bottom of this article!
Compete on seven screens, so it's probably best to jump in. You can find the official music videos for each song by clicking on the song titles.
Isaac Sene – Hot ice
Music video for Isaac SeneThe hot guy (or Hot Guy) starts quickly with the roar of a fat synthesizer and flashing flashing lights.
The 24-year-old man is wearing an embroidered white vest with dark braids brushing his shoulders as he looks at the camera and gently caresses his carefully shaped body.
A fan on Reddit said he "looks like a crossroads Lenny Kravitz and The Weeknd."
The song starts with a nightclub wagger: "As I entered through these doors / It was when I finally saw / I felt someone looking at me / and I knew you were looking at me."
Sene told Yle that while she has released much more seriously themed songs, her main goal is to entertain people and help them escape from everyday life.
"You may blush while listening to this song, but we don't want to upset people just because of the shock," he said.
The song has a six percent chance of winning UMK 22, at least online by a factor of five percent bookmakers.
Tommi Läntinen – Life carries me
A 62-year-old singer-songwriter Tommi Läntinen is approaching the average retirement age in Finland and is the UMK 's oldest competitor this year. The young people who followed the competition – and many of its participants – were not even born at the peak of his career.
After a ten-year hiatus from the music business, Läntinen marks his return to the limelight with a new album titled his UMK work Life is Carrying Me.
The track is guitar-driven rock that plays Coldplay – rhythmically, if not lyrically – in its arousing, stadium-sized choir: "Life takes me forward, like Harley and Davidson / Like an eagle, it flies east / I don't feel bad anymore," he sings his mark in a gritty voice.
The official English translation of the song is not particularly eloquent, but even then Läntinen manages to convey his message seriously. She told Yle that the song speaks to the courage needed to change lives.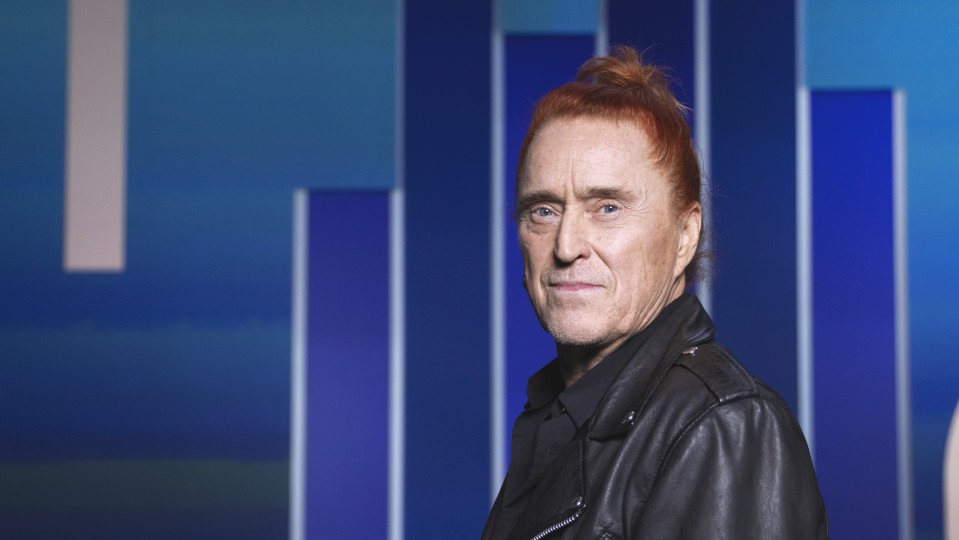 One Eurovision fan at Reddit said: "Huge father energy about this and I'm here for it," when the other said "This was… really uplifting and fun? Definitely a road trip on road 4 to you [grandma's] song summer cottage type. It has NO chance of winning, but it's nostalgic and Tom has awesome energy."
The bookmakers gave the veteran artist a very small chance of winning UMK22.
Olivera – Thank God I am an atheist
28-year-old singer-songwriter Olivera (Real name Katriina Ullakko) has many followers on streaming platforms whose songs have been played millions of times.
Thanks to the Creator of his UMK writing, I am an atheist who "contemplating death and the possibility of eternal life," is clearly more introspective than one might expect to hear as a competitor to Eurovision.
"I don't want to be alone tonight / I'm a child full of life / Am I alone with my thoughts? / What is the point of everything / If we just continue to live this life to get a new one?"
He is accompanied by the audible orchestration of the hit film.
"No one knows what happens after we die. What if all the greatest religions in the world are really right and life never ends? I can't think of anything that causes more anxiety than the thought of eternal life," he told Yle.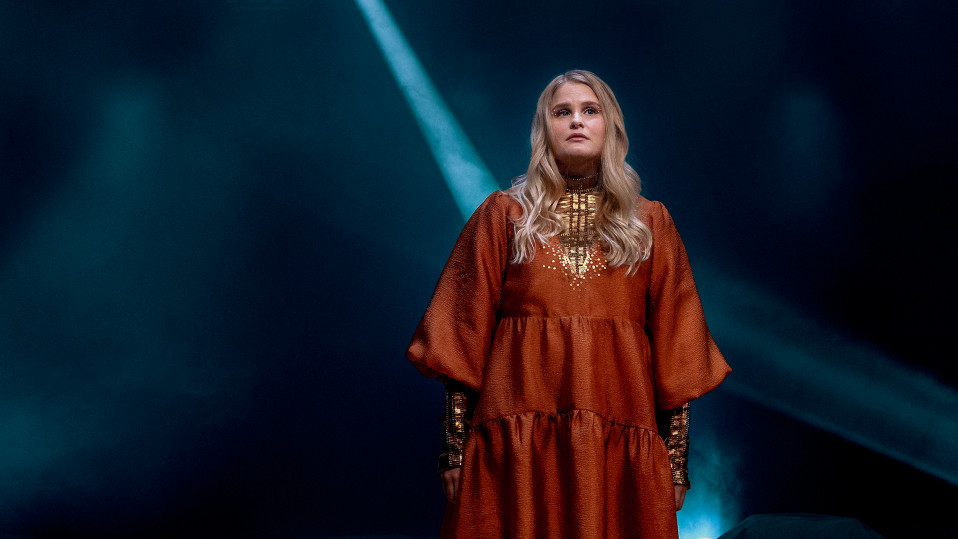 Redditor Steppeporpoise 19 was impressed and said: "Oh my God, this is easily my favorite so far, his voice gives me Amy Winehouse The vibes and instrumental have just the right amount of oomph to keep my attention. After reading the comments, it seems that he is unlikely to win, but I sincerely believe that this would be a success at Eurovision."
Eurovisionworld.com propose Thank God I am an atheist a four percent chance of winning.
Younghearted – Sun number
The band Younghearted says their breakups Sun number(Your Number) represents a shift toward a bigger sound for a young poptry that was formed while they were still in high school in 2015.
"The song really shows which direction Younghearted is heading. Before, we had a more acoustic, smaller sound. Now let's go straight out the gate," group guitarist, Emil Korkiakoskitold Yle.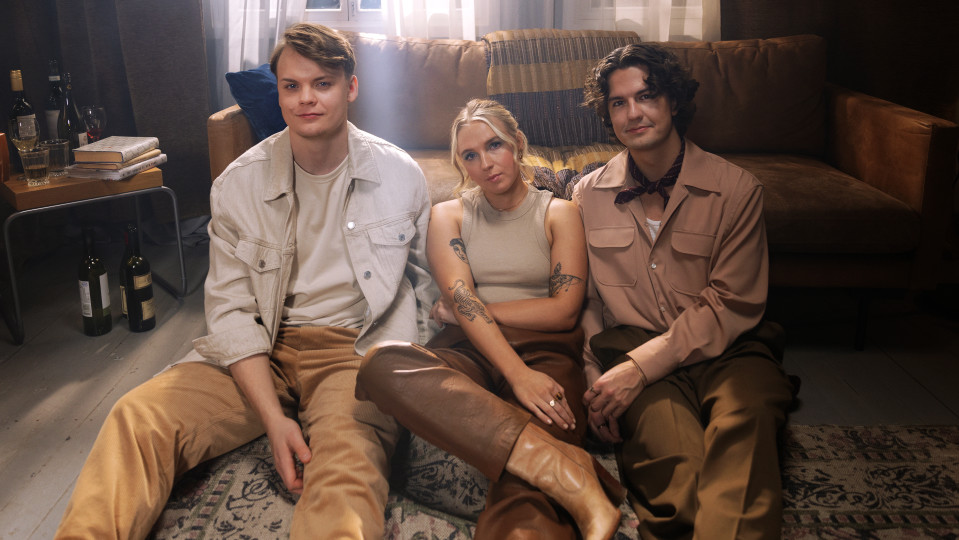 Directed by a gentle guitar and piano, which gradually increase the excitement, the vocalist Reeta Huotarinen to sing: "I don't apologize / Or that you answer when I call / I just have to tell you one thing / How much I regret everything / I don't want to bother you for a long time / Word and leave you alone / And I'll delete your phone number /"
Despite the syntax problems in the translation, a successor to Reddit UMK Groenboys gave the impression a thumbs up.
"Honestly, my favorite UMK so far. It's a pretty basic indie ballad, but it's solid with nice instrumentals and pomp that feels good for Eurovision. I support this for now!"
However, bookmakers say the group has a projected three percent chance of winning.
Cyan Kicks – Hurricane
Another band that has seen the songs streamed millions of times in the competition is Helsinki-based Cyan Kicks. Founded in 2016, the band, which has two albums, describes their music as multi-style modern rock.
Vocalist Susanna Alexandra said the band wants to change things.
"We're not afraid to combine different elements to create our own, distinctive sound. One song may be completely electronic, while the other is seriously heavy, but in the end, it always sounds like Cyan Kicks," Alexandra said.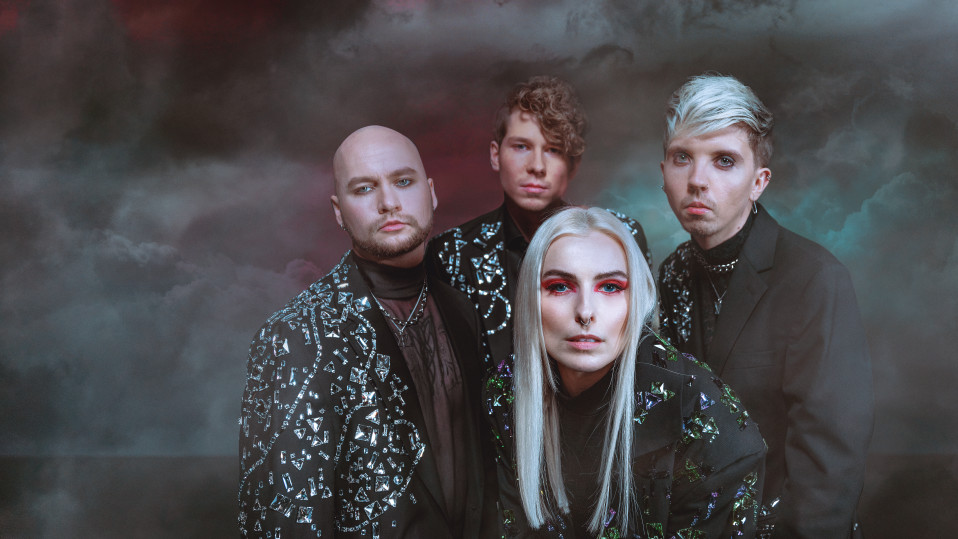 Don't waste time on long intros, HurricaneThe first verse begins at about three and a half seconds at the beginning of the song, and the chorus of the synthesizing song breaks only half a minute later.
"Just like a hurricane / We tear down walls / We don't settle for less / We know we're strong / Don't try to shut us down / We're not going to be quiet / We never give up / This hurricane doesn't stop"
Redditor Paary said: "There's no massive wow factor in the song, but I like this; it really depends on how they organize the live performance and how the song comes through. Definitely a good start and Susanna has charisma!"
The track is 11 percent opportunity profit according to international bookmakers.
BESS – Ram pam pam
Helsinki-based electronic pop artist BESS has achieved significant success with his debut album, and his songs have been streamed more than 20 million times to date. In mid-February, the singer will have more than 430,000 monthly listeners on Spotify alone.
BESS, whose real name is Essi Launimotold Yle that he has always dreamed of participating in the UMK "some day."
That day has come with his writing Ram pam pam, the pulsating house number of a subwoofer intertwined with the nodding of Suomi-Rock.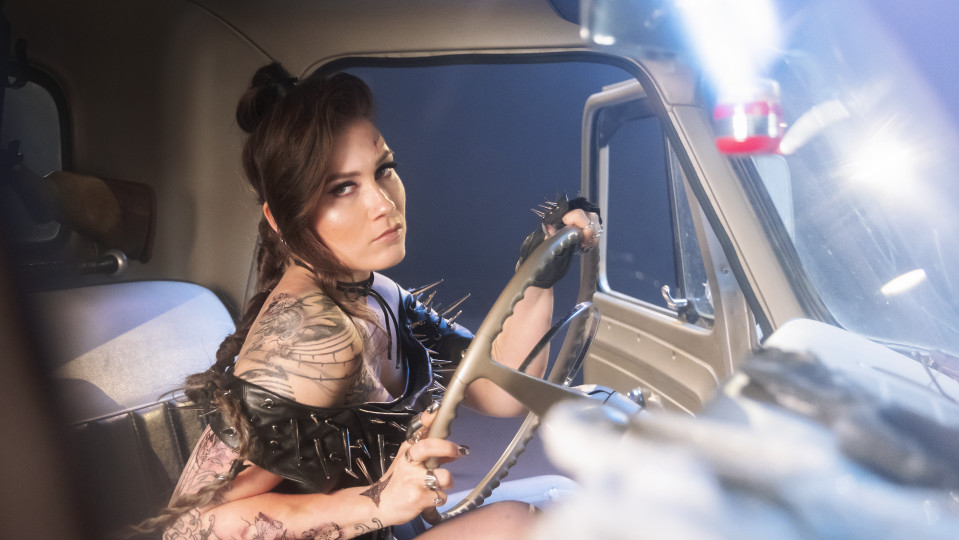 His chances of winning are 16 percent, so it's one of the few with a double-digit percentage.
Redditor Lilium Moon was "positively surprised" according to the song.
"I didn't expect much, but it was good. Nothing confusing, it sounds pretty much the same as many Finnish pop songs you hear on the radio, but Bess does have a great sound, enough stage charisma and I liked the sound overall."
Rasmus – Isebel
By far the most bets seem to be the veteran pop band The Rasmus winning with their songs Jezebelaccording to many media and bookmakers, which project that the group has a 59% chance of getting into Eurovision.
At the beginning of the 2000s, Rasmus had one of the greatest international successors ever from Finland. Their biggest hit In the shadowsreleased in 2003, was the best-selling single that penetrated the pop list of many countries.
Lead singer, Lauri Ylönen, still decorates her hair with bird feathers and the band still seems to be going for big, hook – filled chorus adjustments. However, the line-up changed recently when the founding guitarist left the band and was replaced Emppu Suhonenwhose music career began in the Finnish girl group TikTak.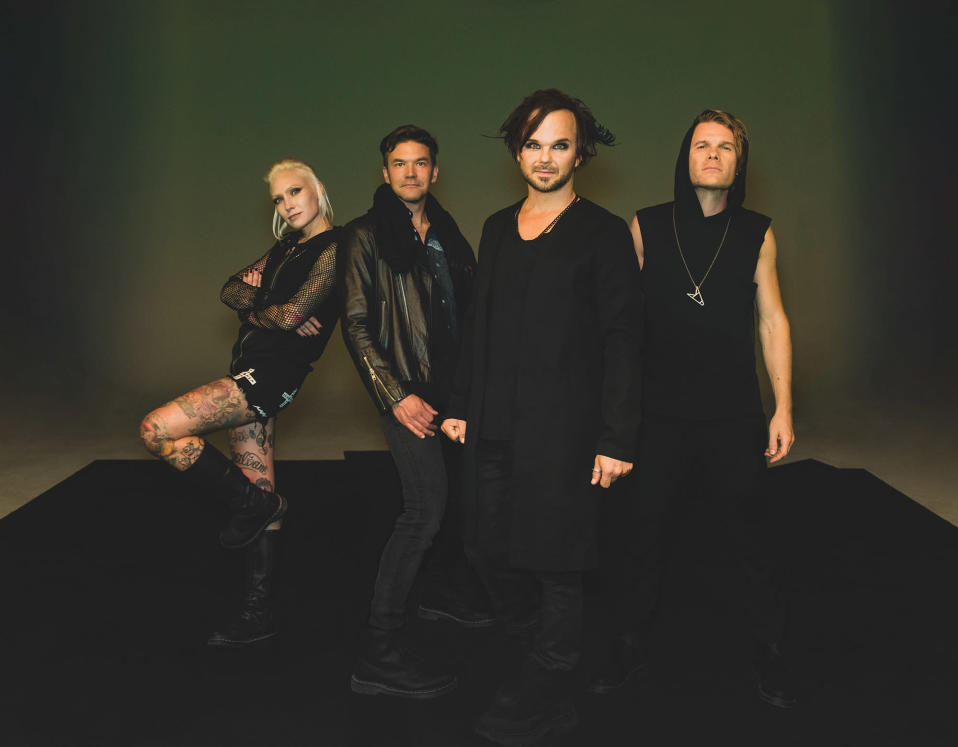 "I was pretty upset when the guys asked me to join the band. And then a week later I heard about UMK," he told Yle.
JezebelAccording to Ylönen, it is "strong, independent women who go their own way," adding that the song is also a bit negative.
"Midnight, it's time to put your face on / Game set, Killer shark in high heels / I'm just the first shot on your hit list / High fired, predator on wheels / I woke up with bruises on my body / Hands tied like Jesus on the cross / Your name is in the lipstick mirror"
Opinions on all seven songs on social media tend to be conflicting, but only one, Jezebelseems to be a strong favorite with bookmakers.
Redditor That ESC asked other fans why they thought it could be.
"I heard that they are really big in Finland, but still none of the fans (which I have at least seen) seem to like the song, be it Finnish or otherwise. So why are they rated so high in eurovisionworld posts (pretty exclusively fans respond to them) and odds?"
Reddit user Duccnator was a theoryIn any case.
"Are you talking about probabilities? Well, because we have 75 percent of the phone votes, they have the best chance of winning. That's why people bet on it. Many Finns vote for them just because "Ooh it's The Rasmus" even listens to the song. Random if you want. I'm just teasing" Duccnator suggested.
UMK22 will be available live on Saturday 26.2. 9-23 Finnish time on Yle's streaming platform in Areena and Yle TV1. In addition to Finnish and Swedish, the UMK22 exhibition has comments in English, Russian, Northern Sámi and Inari Sámi.
The 2022 Eurovision Song Contest will take place in Turin, Italy on May 10, 12 and 14.
This is how you vote!
Viewers can vote for their UMK favorite and, together with international juries, elect a Finnish representative to Eurovision 2022. Online voting is possible with Yle's mobile application at iOS or Android. You must have an Yle ID to vote. Learn more here. Voting via SMS is also possible, but unlike the app, it's not free.
Source: The Nordic Page