The Kiasma Museum of Contemporary Art in Helsinki will open again at the beginning of April with the ARS22 exhibition, although the exterior renovation will continue next summer.
ARS22 is the 10th part of an irregular series of major international contemporary art exhibitions dating back to 1961.
Kiasma has been closed since November 2020, initially due to a pandemic and then a renovation that began more than a year ago. Work on its iconic curved roof will continue until at least July.
"The scaffolding above the entrance will be dismantled, but the reconstruction of the tin roof will continue for several more months," says Selja FlinkSenate Real Estate Construction Manager, who manages most state-owned real estate.
The curved shape of Kiasma's sheet metal roof is very demanding.
"The building was originally poorly constructed and when we opened the roof, we noticed all sorts of problems such as water damage and inadequate insulation," he told Yle.
Designed by an American architect Steven Hollthe museum opened in 1998.
This cold, snowy winter has also brought with it its own challenges. The huge plastic tent covering the whole of Kiasma could not be heated during the renovation, so a smaller, mobile tent was built inside it, which was heated for metalworkers.
Kiasma's renovation budget has already been increased twice, from an initial EUR 19.5 million to EUR 28.4 million. The final price tag remains unclear.
"The agreement was also expanded because, for example, it was decided to replace all the windows after a preliminary investment decision. The museum's internal renovation work also expanded to include technical infrastructure, e.g." explained Flink.
Kiasma will open again on April 8 with the ARS22 exhibition.
The article continues after the picture
The Ateneum is also being renovated
The Ateneum Art Museum, which, like Kiasma, is part of the National Gallery, will close its doors next week due to a renovation of its ventilation system. Its public toilets are also being refurbished.
The country's most popular museum, founded in 1888, is scheduled to reopen next January, although the exact date is not yet known.
The article continues after the picture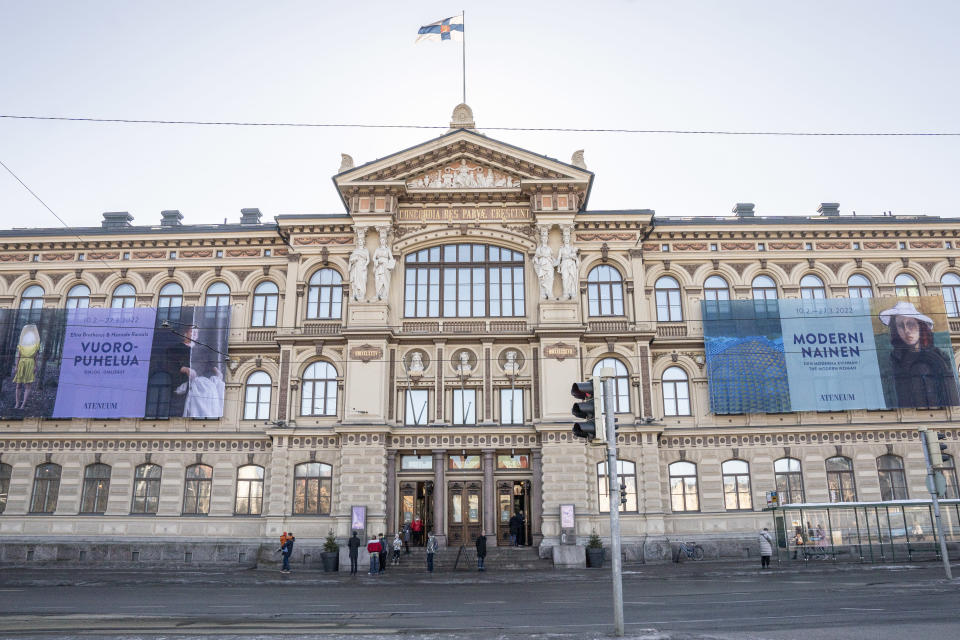 "When renovating a 130-year-old building, everything must be prepared for," said the museum's director of communications Johanna Eiramo.
The last major renovation of the Ateneum took place in the 1980s, when it was closed for several years. In 2015, the third floor was closed in connection with the renovation of the exterior roof and other areas.
"Good ventilation has become increasingly important during a pandemic. And of course the right level of humidity is important to preserve works of art," Eiramo said.
From this last day, until Sunday, March 27, the Ateneum has extended its opening hours until 8 p.m. In addition, the Ateneum will be open next Friday from 5pm to 10pm for free admission for students and those under 25. The museum is closed on Monday.
Source: The Nordic Page