On Monday, work began on Marmormolen, a revolutionary new building. It is revolutionary because its structure will be made entirely of wood. Wood to be exact.
The city had to be convinced, but after talking it through with the architects, the 28,000 sqm commercial building on eight floors – which will house AP Pension's new office – was approved.
When the architects Henning Larsen first approached the city with the project, it was rejected. The simple reason was that never before in Denmark has such a large wooden building been built – and the authorities fear that it will be a massive fire hazard.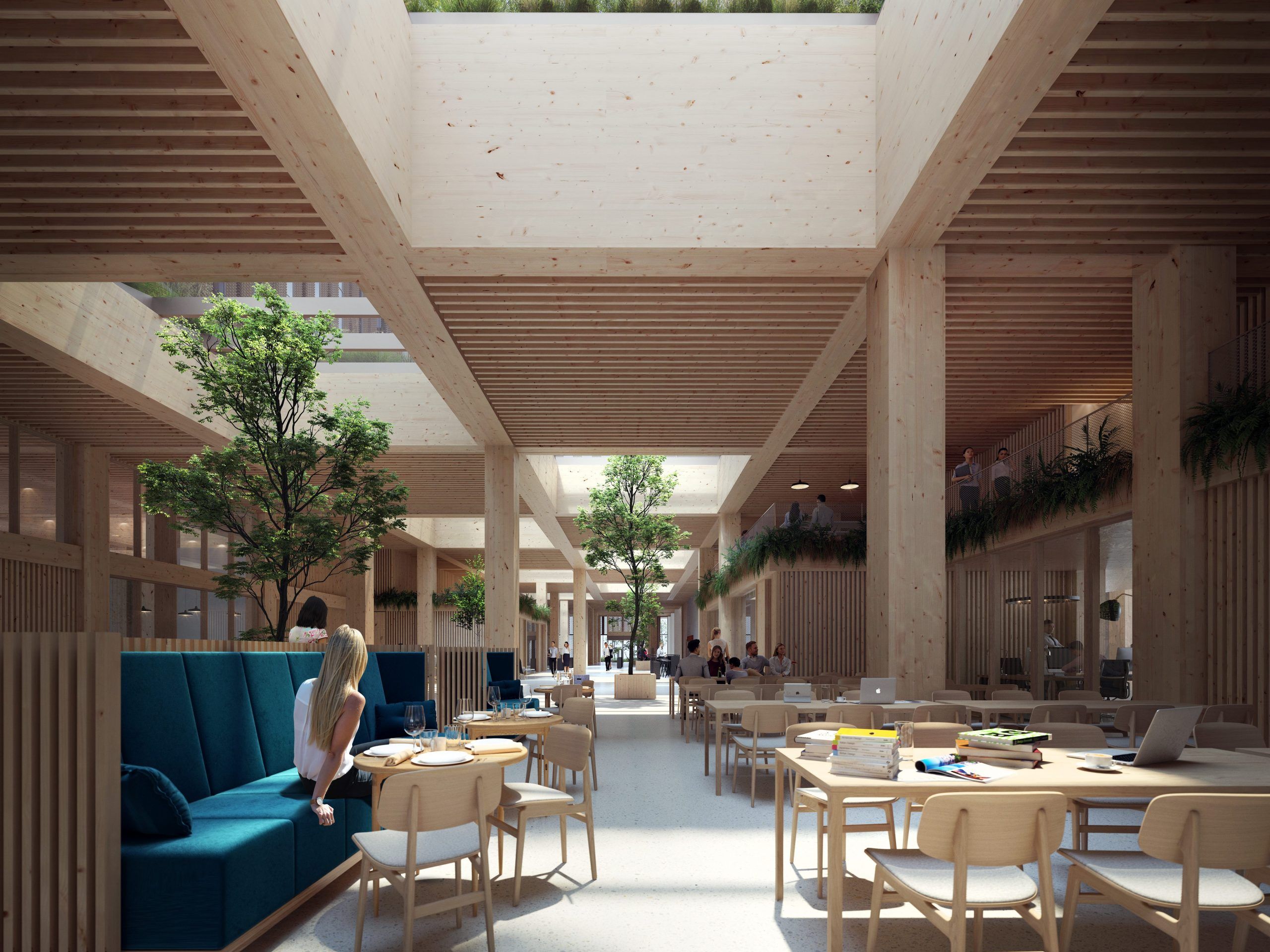 Sustainability first
It was important for both the developer and the designer to put sustainability as a priority.
"Today, it is imperative that architecture challenges our usual notion of structure and materials. The construction industry is a major emitter of CO2, and we therefore also have great opportunities to make things better, "says Søren Øllgaard, partner & design director at Henning Larsen.
Wood stores in stark contrast to concrete incorporated carbon. This means that by replacing the structural concrete with timber, the structure will embed tons of carbon instead of discharging it.
In addition, the timber will be sourced from Europe – most likely neighboring countries such as Germany or Sweden.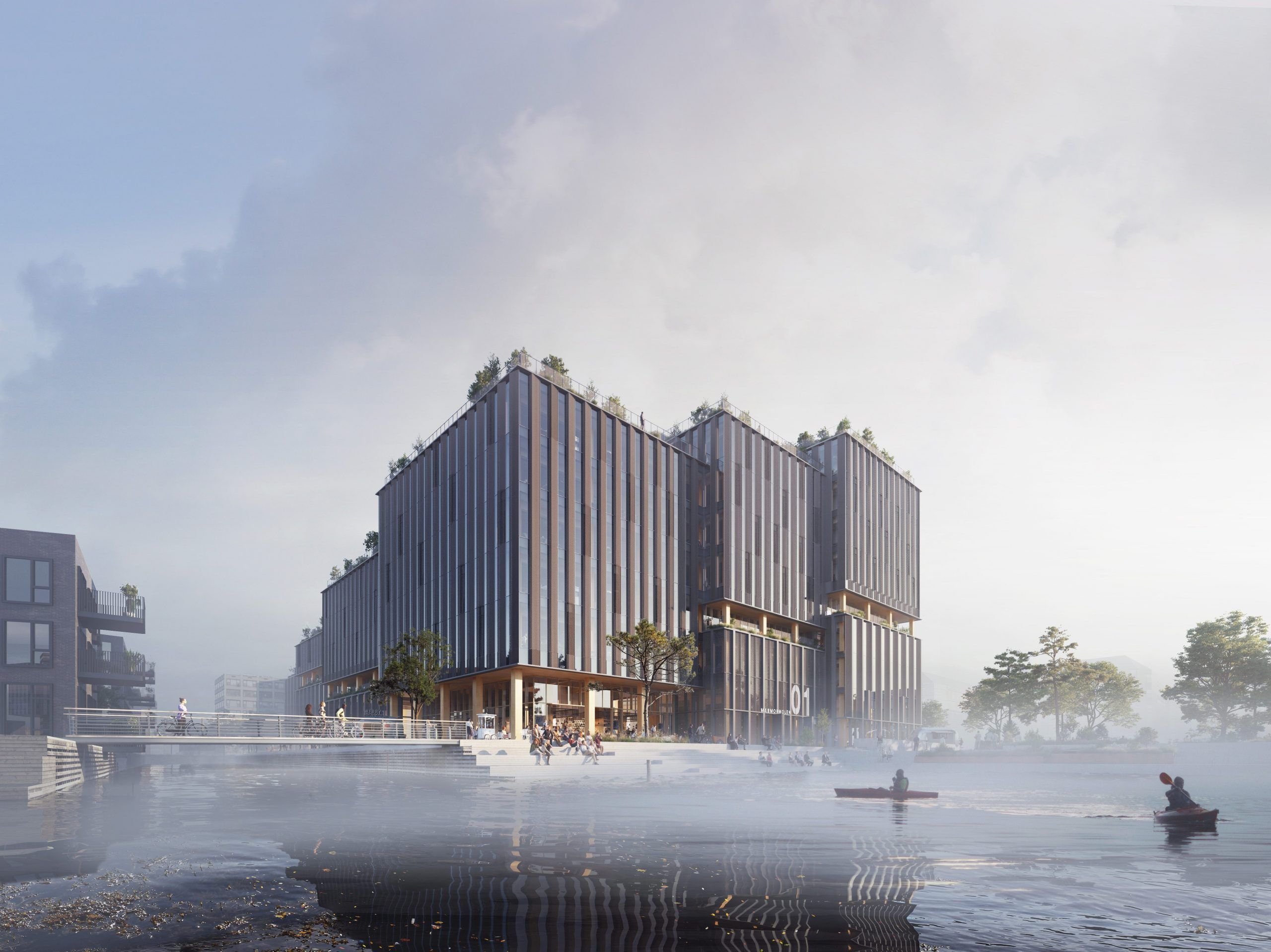 More than just a workplace
The marble pier was intended as a marketplace for ideas and its ground floor as an open extension of the public waterfront. The same ground level will accommodate facilities for the tenants such as a large canteen and auditorium. The latter will serve as a public eatery and venue for theaters and flea markets.
From the upper floors, workers will be able to enjoy the view of undisturbed skies, the sea and Copenhagen's skyline. The center of the building will house a large patio with green areas and good exposure to sunlight.
"Workplaces have previously been very interior and exclusive, but today people want to feel that they are part of a more diverse community and opened up to their surroundings," explains Mikkel Eskildsen, associate design director and leading design architect on the project.
"With Marmormolen, we want to create more than a fantastic office building, we also want to give something back to the city and make the building come alive – even outside office hours."
Source: The Nordic Page