Since the war broke out in Ukraine on February 24, Danish newspapers have been busy playing the blame game. The country of Russia is responsible for the full-blown humanitarian crisis at the door of the EU. Nobody else. It encourages them to say so.
Peace activists around the world are doing their best to warn that this international crisis has the potential to become a new Cold War or even World War III, so we should, of course, push for a diplomatic solution.
But no, Denmark is not officially interested in such a proposal. Their war-torn media and politicians have taken care of that.
Follow your shepherd
For the first time since the creation of the European Union, not only is war on the horizon, but it is happening very close to the Nordic bloc, sparking debates about preparedness or lack thereof.
Perhaps the best illustration of how the military and the war fever have become so insane is the viral picture of the Danish prime minister signing an agreement to increase defense spending by 18 billion kroner every year.
She was portrayed in the light of the leaders of the other major political parties – Left, Conservative, Radical and SF – all standing in a queue that gets after a shepherd, rather than the independent thinkers their voters hope they are.
Got enough of 'Imagine'!
In addition, two heavy-hitters – Søren Pind, four-time Liberal Minister under Lars Løkke Ramussen, and Henrik Sass Larsen from the Social Democrats, who served under Helle Thorning-Schmidt as Minister of Trade and Industry – together with Weekendavisen journalist Anna Libak have formed an organization called Danish Ukraine Committee, which has publicly stated that its main purpose of its existence is to raise funds to send weapons to Ukraine.
Who would have ever imagined that a former Minister of Higher Education (Pind) would publicly condemn John Lennon's song 'Imagine' by saying that we have been singing it for far too long?
Left the station quickly
Even before the war broke out, the government announced that Denmark would allow US troops to be stationed here without even wanting to discuss or debate the issue in the Folketing.
It was considered sufficient to arrange a press conference and declare the decision, even though it was a breach of the tradition of acting as an independent country, where such decisions are discussed and debated before an agreement is reached.
Forget the other plans
History has repeatedly shown us that warfare always results in major budget shifts. Conflicts require huge sums, so it's goodbye to plans to expand welfare.
Even the most left-wing party, the Unity List, which has always been against wars and has never considered joining NATO, has approved the bill from parliament to supply weapons to the Ukrainian government.
The compelling question is how can a peaceful Nordic country – which promotes peace, human rights and universal welfare for all its citizens – end up becoming such a fervent war-maker.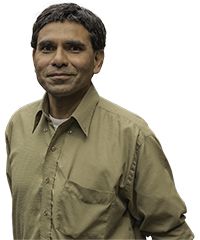 Mrutyuanjai Mishra
As a regular contributor to the Times of India, the country's largest newspaper, Mishra is often sought after by the Danish media and academics to provide expertise on Asian-related issues, human rights issues and democratization. He has spent half of his life in India and the other half in Denmark and Sweden.
Source: The Nordic Page