When COVID-19 restrictions hit back in 2020, an increasing number of people went outdoors (when allowed) to engage in leisure activities on land, in the air and at sea.
Two feet firmly on the ground was the most popular choice as we started taking longer walks or bike rides than usual. Some of us even started jogging.
The brave ventured into the air. Kite surfing has never been more popular. Even hot air ballooning has had a renaissance.
And for a good compromise, many took the water. Out of nowhere became a powerful surfboard, but with a paddle, a must-have element in our beach huts.
Few items have been more in demand since the start of the pandemic than a paddleboard.
No fat at its service
Fortunately for those who are interested in buying one, the Danish company CoolSnow caters to all water sports enthusiasts.
Thousands and thousands of people from all over Europe spied on the company's paddleboard ads and placed orders.
CPH POST has been in contact with many of them: customers at CoolSnow, who live in e.g. Denmark, the Netherlands, the United Kingdom and Sweden.
And a worrying pattern emerges: They are all very dissatisfied with the company. Either they are still waiting for the paddleboard to be turned up, or when it has arrived, it has been in poor condition. In addition, CoolSnow has not been receptive to refund requests.
In fact, it does not respond to inquiries, period. Although there are several versions of its website, there are no versions of an available contact.
The gift that never came
On June 2, 2021, Mark from Holland ordered a paddleboard well in advance of his wife's birthday. Immediately after placing his order, he received an email: the delivery date (up to five working days) would not be met and had already been postponed by a few weeks. He reasoned that it might still be time for the big day. But it did not, and then even more time passed, still without news of his paddleboard.
Mark seeks answers, but his emails remain unanswered. Eventually, he canceled his order, but still no response. The same was the case with customer service in the Netherlands. Finally, after 90 minutes of waiting via the Danish number, he got an answer. At the end of the call, Mark believed he would get his money back.
But five days later, there was no money in his account. In addition, he received a message from CoolSnow that the product was on its way. During another call, Mark was told to decline the package and that he would get his money after that. Days later, an email told him the refund was being processed. But again, it did not go into Mark's bank account.
Since then, silence. His calls are no longer answered, or emails are answered. He himself has asked the conflict resolver Naevnenes Hus for help, but failed to get an answer and had to close the case.
It's almost ten months since Mark placed his order. At this rate, the paddleboard might show up in time for his wife's next birthday
Nothing explicit about delivery
Mark is not the only one who feels that they have been cheated by CoolSnow and its CEO, Anders Larsen.
Dorien (Netherlands), Line (Denmark), Rachel (UK) and many others have similar stories.
Rachel bought a pair of paddleboards to go on vacation with her sons. She paid for express delivery but never got what she ordered. As her vacation approached – in which time she received no response from CoolSnow – Rachel chose another option.
She contacted her bank directly. After proving that she did not receive her boards or any news from the company, she received reimbursement. But the money came from her bank, not from CoolSnow.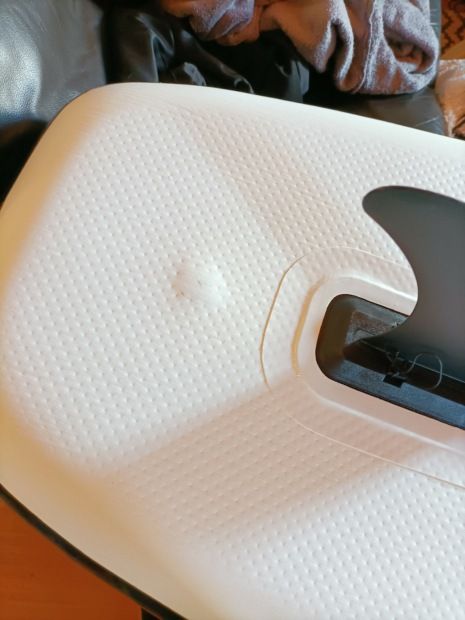 Arrived but damaged
Fabrizio lives in Italy and he bought some paddleboards in August 2021 for 460 euros (3,422 kroner). Given the circumstances, he believes it is a miracle he has ever received them. But there was one catch: they were in a very bad condition.
Early warning signs included that PayPal did not work, but he went ahead with another payment option and paid directly with his credit card.
Then two months went by where he wrote countless emails but only ever got an automatic response.
When they arrived, he inflated them and quickly realized that something was wrong: "Immediately I saw that the texture around the valve was broken and the other one was full of bubbles."
He immediately asked for the money back, and for once received a quick response. He was asked to take pictures and also to get his bank details. Nevertheless, he did not receive his money.
The company blamed the payment system. This week, Fabrizio has still not received payment.
Trip to the warehouse
CPHPOST has contacted CoolSnow and Anders Larsen on several occasions, but has not yet received a response.
It does not come as a surprise. In fact, none of CoolSnow's social media accounts have posted anything for months.
If you are lucky, the phone number on the CoolSnow website will eventually forward a message telling you to send an email. Other times, it just hangs up. CPH POST has spoken to many customers who have literally spent hours on the phone trying to get through.
Therefore, CPH POST visited the company's warehouse in an industrial area in Viby on the outskirts of Aarhus, but it was not easy to find. Google Maps took us to a car dealership. It turned out that we were not the first! The car dealer has even tried to change the address on Google to avoid future inquiries.
Finally we found the warehouse. CoolSnow's name, marked in lower case on a metal door, confirmed it was the right place.
The warehouse appeared to be filled with boxes, but nothing indicated what might be in them. And of course there was none.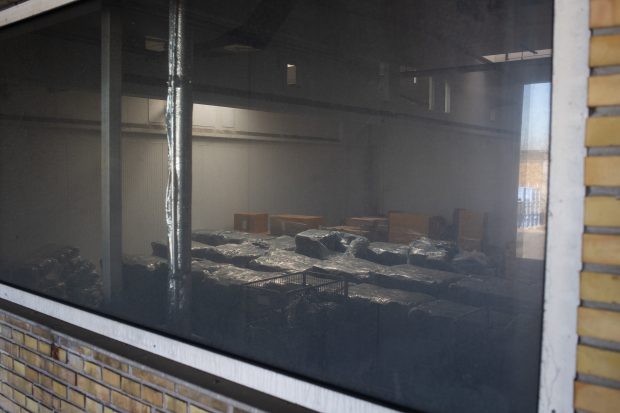 Finally an answer!
There were also two phone numbers on the door: one for delivery and the other for pickup.
The first one picked up pretty quickly. Unfortunately, it was "just an employee" working at the warehouse preparing the packages. His only comment was that "he has nothing to do with this".
He told CPH POST that we might have more luck with the second phone number. We did not. It took us to voicemail where we left a message asking to be called back. We're still waiting.
However, the figure provided more information about Anders Larsen. It turns out that CoolSnow is not his first business, or even his last.
Between April 2016 and September 2017, he owned and operated an online store called AL Investment, and in January 2022, he opened a new business called Hand me Down. Despite having a physical address in the center of Aarhus, it does not have a telephone number! CPH POST has not been able to reach the new company for comment.
But maybe the police have more luck. Many of the CoolSnow customers who feel that they have been cheated have lodged complaints with the Danish police.
At the time of the press, the investigation is underway in Aarhus.
Source: The Nordic Page