According to police, poor visibility may have led to a crash of several vehicles in Kuopio on Saturday afternoon.
A total of 31 vehicles participated in the piling. Thirty people were injured, but no serious injuries were sustained.
The article continues after the picture
The chain collision took place on the Kalla bridges on highway 5 between Kuopio and Siilinjärvi on Saturday at 3.30 pm. The road was closed until about 6 p.m.
The article continues after the picture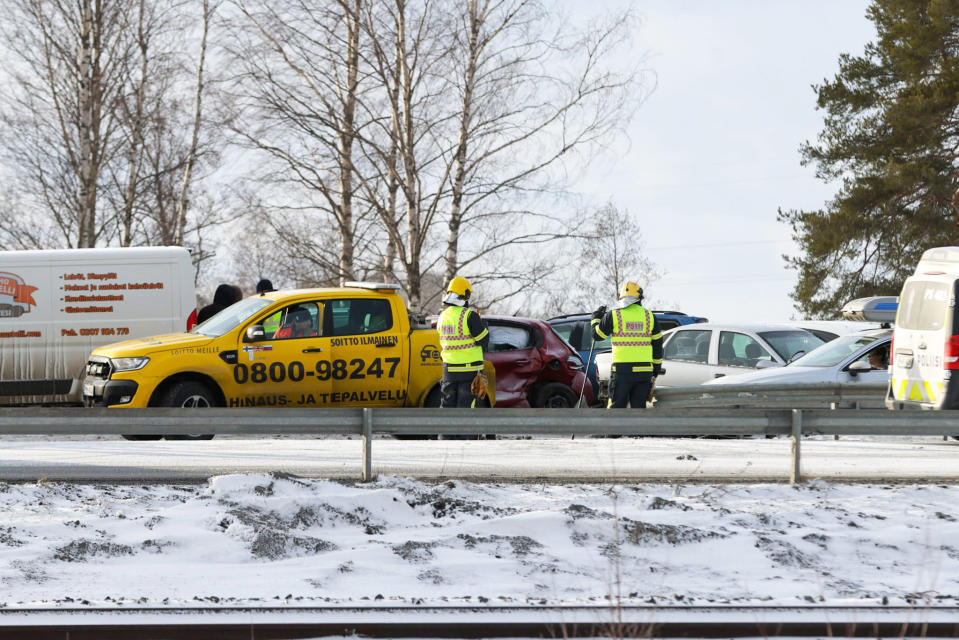 Due to the large number of injured, the director of rescue operations ordered an undamaged charter bus to the accident site to transport patients to Kuopio University Hospital.
Most were discharged from the hospital after the inspections.
A similar accident almost exactly 11 years ago
According to the police in Eastern Finland, those involved in the accident have mentioned poor visibility in some interviews. Police continue to investigate the cause of the accident.
On Saturday, police initially rejected suggestions that driving conditions may have been involved in the accident.
A similar accumulation of 71 vehicles occurred on the Kalla bridges on 23 March 2011 during a severe snowstorm.
The following February, more than 40 people were injured in a multi-vehicle crash on a Lahti highway in Helsinki during a snowstorm.
During Saturday's accident, a severe storm raged across Finland, cutting off electricity to about 40,000 households.
When the second storm front is coming, weather Institute warns of poor or very dangerous traffic conditions from Sunday evening to Monday afternoon in southern and central Finland, especially between Ostrobothnia and South Karelia.
Source: The Nordic Page