Turn on a light for Ukraine
Zelensky ended his emotional speech by urging the Danish public to make their 'coziness' an act of support for Ukraine tonight.
"I know that candlelight is an aspect of cosiness and a normal home life in Denmark, a life that many people in Ukraine can only dream of now," he said.
"I would urge Danish families to light a candle today to commemorate the Ukrainian lives lost in the Russian invasion. A memory for those who have sacrificed their lives for our peace and freedom. "
The speech, which was given in the Landsting Hall – only Danish politicians may speak in the Folketing Hall – was met with a long-standing applause from everyone in the hall.
Denmark is the 12th national parliament that Zelensky has spoken to in the West in recent weeks.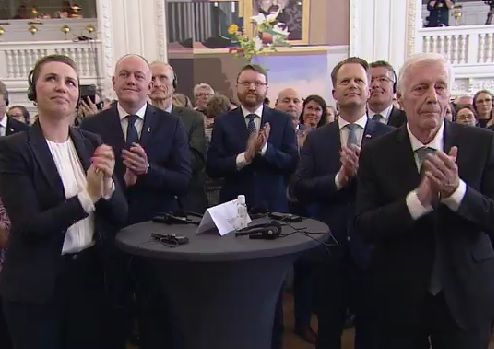 Source: The Nordic Page