Four of the contributions in the top ten of The 50 best pizzas in European annual list prepared by Big 7 Travelare Neapolitan, and so is a Danish arrival on the rankings.
There are three stores of Pizzeria Luca in the capital region, which has been in 35th place on this year's list: Gammel Strand 42 in Frederiksberg, Rosenvængets Allé 6 at Østerbro and Gammel Jernbanevej 20 in Lyngby.
"When it comes to pizza in Copenhagen, Luca Platania and his wife Salla have really screwed up. In fact, they are so popular that there are now three outposts in Copenhagen and just as many branches in Finland, "applauds Big 7 Travel.
Fans of traditional Neapolitan pizza raise the dough for 72 hours to create a perfectly tough, crispy crust and a delicious soft bottom. There is a good selection of red and white pizzas on offer, but for something extra special, order the Pizzeria Luca Sharing Menu – a little of everything from the kitchen to the whole group. "
Still 'Beast' in Copenhagen
Still, the Platania family has a long way to go to match Bæst in Nørrebro, a regular man on the list, which this year is number seven – last year it was number two.
Browse any international list of the best pizzas in Europe and you will find Best near the top of each list. Why? To begin with, the team picks up every single ingredient directly from the farm, including organic meat and homemade mozzarella, "explains Big 7 Travel.
Then they push the freshly made pizzas into a wood-fired oven and onto your plate a few minutes later. It's a casual eatery, but every pizza is made with real care and passion. "
The list is a collection of reader suggestions, online reviews and Big 7 Travel editors. At the top of the list is Naples' only official post – so there could be many more – 10 by Diego Vitagliano Pizzeria, followed by Peppe Pizzeria in Paris, Seu Pizza Illuminati in Rome, La Pizza è Bella in Brussels and Via Toledo Enopizzeria in Vienna.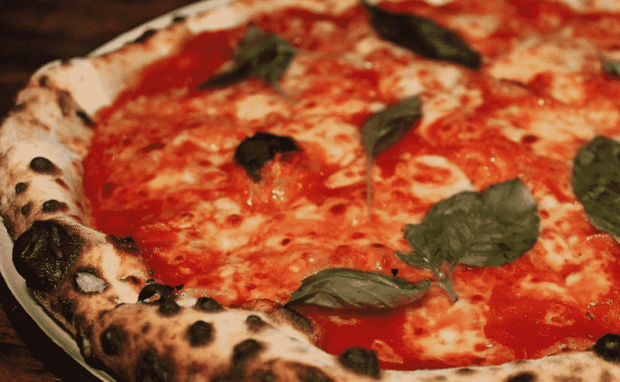 Source: The Nordic Page