Good for birdies
The project has also helped the clubs to look at phasing out paper scorecards in favor of digital opportunities – Hørsholm Golf alone spends around DKK 18,000 on printing around 40,000 scorecards annually for its members.
Other changes being looked at include the introduction of LED lighting, the replacement of oil burners with air source heat pumps and the use of controlled burning of grass instead of mowing and transporting it away.
"We had a report made that showed that controlled burning is the best solution, so we are doing it now in the second year. This leads to less CO2 emissions and encourages increased biodiversity, "says Tonny Jensen, greenkeeper at Hjortespring Golf Club.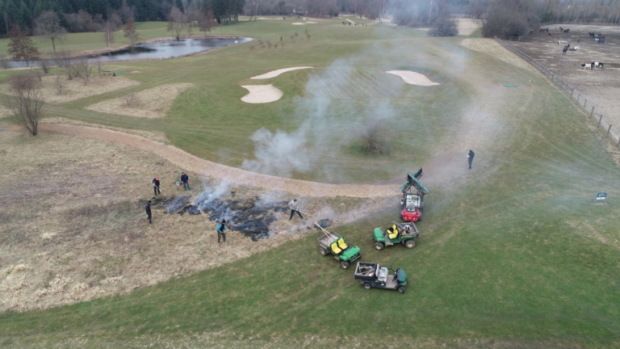 Supported by DKK 13.9 million from the EU Regional Fund Program, the project has hired experts to analyze and map the golf clubs' current energy consumption and help them find relevant partners.
So far, there are 21 partners behind the project, including the green conversion organization Gate 21, nine municipalities, DTU, Aalborg University, energy consultants and industry organizations.
Read more about Gate 21 here (in English).
Source: The Nordic Page