British Secretary of Defense Ben Wallace said it would be "incomprehensibly" that Britain will not defend Finland and Sweden if either country is attacked, whether they have joined NATO or not.
Wallace commented at a joint press conference with the Finnish Minister of Defense. Antti Kaikkonen (Cen) in Helsinki on Wednesday.
Ministers followed the bilateral talks "Arrow 22" Joint military exercises in the areas of Satakunta in southwestern Finland.
Wallace said that British support for Finland and Sweden will come "without a major formal agreement."
He added that the countries share the same values ​​and cultural ties and stated that Finland would be welcome in NATO, but added that the decision to join the alliance is a matter for the Finns.
Kaikkonen said that it is important for Finland to hear such support messages from its partners.
Finland and Sweden are partners of NATO, but not full members.
The biggest current concern about Finland's possible NATO membership is to obtain security guarantees from the major members of the alliance, including the United Kingdom and the United States, if and when it applies for NATO membership.
It has been reported that the approval process can take 4 to 12 months.
Would you like a summary of the week's top stuff in your inbox every Thursday? Then sign up to receive our weekly email!
Airspace violations and rumors
The Ministry of Defense announced earlier on Wednesday that it suspected that a Russian government plane was violating Finnish airspace at the eastern border on the same day at about 10.40.
According to Kaikkonen, it cannot be ruled out that the airspace violation was in some way related to the Arrow 22 exercise, but it is not certain.
According to Ilta-Sanomat, rumors are spreading in the Russian state media that Finland has moved its tanks towards its eastern border.
According to Kaikkonen, this was not the case, but military vehicles have been moved towards military exercises on the other side of the country.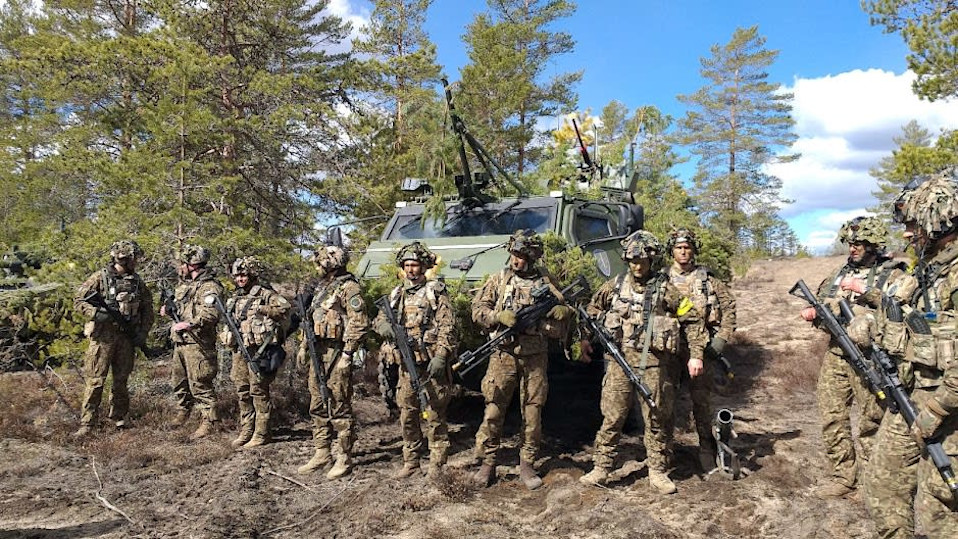 According to the Ministry of Defense, the discussions focused on bilateral defense relations, the situation in Ukraine and co-operation in the British-led Joint Expeditionary Force (JEF), to which Finland joined in the summer of 2017.
In addition to Finnish troops, soldiers from Great Britain, Latvia and Estonia will take part in the exercises, which began on Monday and end on 13 May.
According to the Defense Forces (FDF), the exercises led by the Armored Brigade involve 3,400 crews, 150 armored vehicles and up to 300 other military vehicles.
Let us know what you think in the comments below. You will need the Yle ID to participate in the discussion, which you can register here. Comments are open for trial until May 13 and will be monitored every weekday from 10 a.m. to 5:30 p.m.
Source: The Nordic Page