According to an April survey commissioned by Nosto ATMs, part of the Norwegian Nokas Group, more than a third of Finns have already withdrawn or plan to withdraw extra cash due to the situation in Ukraine. Most have raised an average of € 500 aside and for use as needed.
Almost half of the respondents believe that the crisis will strengthen the importance of cash in Finland.
People over the age of 55 are most eager to keep cash together, while women are generally more likely than men to rely on cash.
The subject continues after the image.
"As cash, it is important to keep cash as one means of payment among others. Security of supply is one of the most important reasons for the existence of cash. The war in Ukraine has emphasized its importance in the minds of the people," says Risto Lepo, Country Manager for Withdrawal ATMs.
"People tend to prepare for crises. We are trying to ensure that we and our families survive this situation, when we are in the final preparations for Finland's application for NATO membership and there are fears that Russia will react to it. Will massive denial-of-service attacks and other bullying begin?" Rest explains.
Risto Lepo warns that denial-of-service attacks on payment systems can be a serious problem.
"How do you pay at checkout if your debit card or payment application doesn't work? Money is then the only option" he points out.
The subject continues after the image.
Only seven percent pay for groceries in cash
The use of cash has declined dramatically in recent decades, and the coronavirus pandemic only accelerated its decline.
According to consumer surveys conducted by the Bank of Finland last year, 90 per cent of respondents stated that they pay for their groceries with a card or mobile payment application.
"Only about seven percent said they only use cash to pay for groceries," explain Päivi Heikkinen, Head of the Bank of Finland's Payment Systems Department.
Many people still use cash every now and then. It is used today especially for small purchases, for example in the market and flea markets.
Many also give cash as a birthday, student or ripple gift, as well as for Sunday worship fundraisers and gratuities.
Guaranteeing the use of cash
For some people, such as those with a bad credit rating, the elderly, or those on low incomes, cash may also be the only way to pay.
The Bank of Finland has taken the position that the use of cash payments should be guaranteed by law. It launched a bill in March to ensure an adequate level of cash-based services.
"Cash is unlikely to disappear, but it may be marginalized, making it difficult for those who need it to access and use cash. It is therefore good that Parliament is democratically in favor of the use of cash in connection with this bill." Päivi Heikkinen says.
According to Heikkinen, the Bank of Finland has stated that it must also be possible to pay for products and services that are important to people's everyday lives in cash.
"In that case, we are talking at least about food and medicine," he points out.
At present, cash accounts for only about 12 percent of all payment transactions in Finland. In contrast, in Germany, for example, cash accounts for more than 60%.
"Finland and the other Nordic countries have taken great strides in the digitalisation of payment transactions, but the world is not yet ready to give up cash," says Risto Lepo, who supports the bill.
Some stores only accept cards
However, there are already shops in Finland where cash cannot be used. For example, some stores in the Swedish household goods chain Clas Ohlson have not accepted cash since the card trial, which began in January.
"In Finland, these are usually individual cases where shops do not accept cash. It's not a very common phenomenon here," says Simo HiilamoDirector of Policy and Advocacy for the Trade Union Confederation.
The subject continues after the image.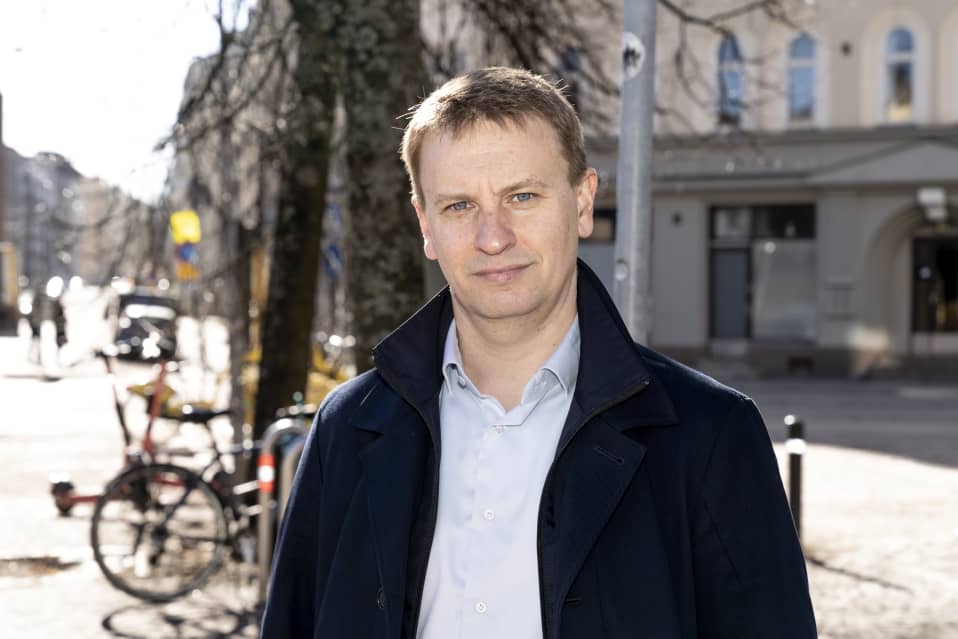 "The main reasons why stores are reluctant to accept cash are the cost of processing it and the fact that customers no longer pay much in cash," The coal plant explains.
The Bank of Finland's Päivi Heikkinen admits that card payments are so common, especially in larger purchases, that many stores are wondering how profitable the cash handling costs are in relation to sales revenue.
"But if disruptions in electronic payments become more widespread for various reasons, transactions will have to reconsider whether cash should continue to be accepted as a means of payment," Heikkinen points out.
Let us know what you think in the comments below. You will need the Yle ID to participate in the conversation, which you can register here. The comments are open for trial until May 13 and will be monitored every weekday from 10 a.m. to 5:30 p.m.
Source: The Nordic Page