Pen mark used by the Foreign Minister Pekka Haavisto (Green) signs Finland's historic NATO application letter on Tuesday night has since been sold out of Stockmann's online store.
Writing a column afternoon newspaper Iltalehti, editor Jari Hanska recalls how he lent his own pen to Haavisto before signing the letter at the Government Center in central Helsinki.
Gold-colored glove "NATO pen" paid Stockmann eight euros and said he had offered it to Haavisto so that the Foreign Minister could "elegant" a pen with which a historical document is signed.
Since the publication of the glove column, the same brand and style of pen has been clicked from Stockmann online store and is currently out of stock.
Historical letter
The letter, signed by Haavisto on Tuesday night, was addressed to the Secretary General of NATO Jens Stoltenberg and asked Finland to start accession negotiations in order to join the alliance.
The full text of the letter is below:
"Your Highness,
The President of the Republic has decided to confirm to the North Atlantic Treaty Organization Finland's interest in joining the North Atlantic Treaty and to enter into accession negotiations with NATO. Parliament was consulted in the process.
I therefore have the honor to convey this interest to you on behalf of the Finnish Government.
I would also like to confirm that Finland's decision to apply for NATO membership enjoys broad parliamentary and public support."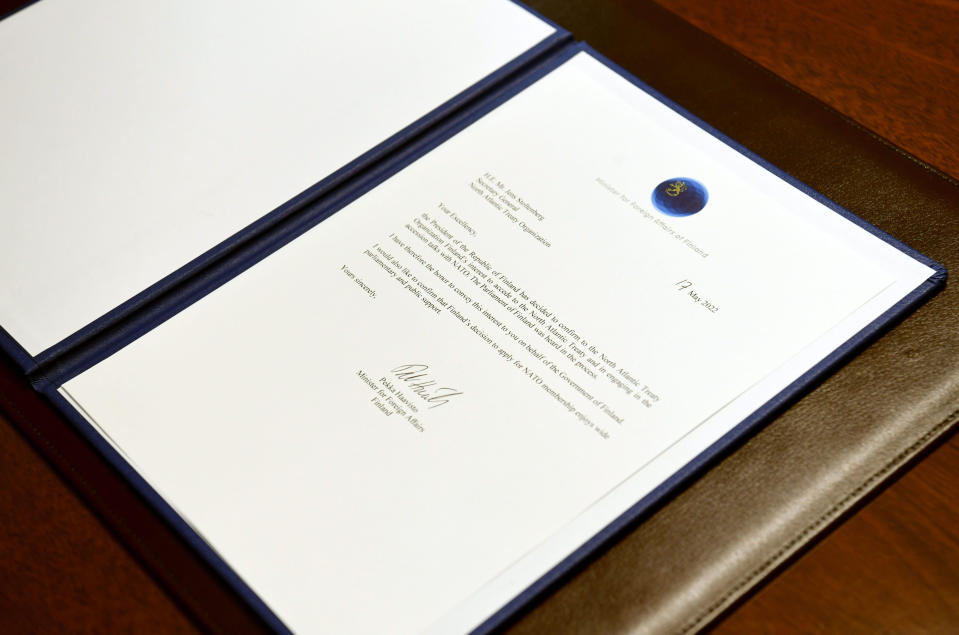 Finland's Ambassador to NATO Klaus Korhonen will deliver a letter to NATO Headquarters in Brussels together with his Swedish counterpart – who will deliver a letter of application from Sweden – on Wednesday morning.
Upon receipt of the letters, NATO members decide whether to invite the two Nordic countries to join the negotiations.
Source: The Nordic Page