The ponds of Finnish fish farms are full of rings that were originally intended for export to Russia and could be grown for sale on the domestic market.
However, raising them all to adulthood would require extended environmental permits.
Fish farming activities in Finland require an environmental permit, which defines restrictions on the number of fish to be farmed and the maximum amount of feed used to farm them.
Fish farmers have hoped to accept a petition to the Ministry of Agriculture and Forestry calling for a temporary relaxation of the rules so that they can raise existing salmon fry.
On Tuesday, ministry officials said it could not be done yet, at least not yet.
"The Environmental Protection Act does not recognize temporary flexibility with regard to environmental permits, so we have tried to find other ways to" says Timo HalonenAdviser to the Ministry of Agriculture and Forestry.
Support, research and new permits
Instead of a temporary correction, fish farmers who now want to expand their production on the domestic market are likely to have to obtain new permits at higher ceilings.
However, the Ministry of Agriculture is funding a project to be implemented in co-operation with interested entrepreneurs in the Natural Resources Center and the Finnish Environment Institute, which will define the conditions for extending existing permits.
In addition, fish farmers can receive funding from the European Maritime, Fisheries and Aquaculture Fund to cover the costs of applying for new environmental permits and implementing investments.
"However, no easy solution has been found to the problem," admits Halonen.
The subject continues after the image.
No time to wait
Yrjö Lankinenwho leads a consortium of fish farms, says he was not surprised that no immediate solution had been found.
"I thought the bureaucratic machinery would be inflexible, so I've been looking for new markets for young salmon," Lankinen explains.
The largest companies represented by Lankinen, including Savon Trout, Hanka-Trout and Arctic Fish, are currently raising large salmon surpluses.
"Some actors have found a place to grow for them and some take the risk and grow them. What happens to those at risk remains to be seen," Lankinen points out.
According to Lankinen, many places where these fish could be farmed have also been awaiting a firm decision from the ministry.
"On our current farms, we would have been able to easily increase the amount of fish farmed, but more cannot be produced without permits," says Kari VääräniemiManaging and owner of fish farming in Vääräniemi.
According to Vääräniemi, the decision of the Ministry of Agriculture and Forestry will not work in this situation.
He points out that it takes half a year to prepare an application for a permit and at least a year to complete the process.
"Now I am not going to start applying for changes to permits. It's probably too late for these young salmon at this point," Vääräniemi explains.
The subject continues after the image
.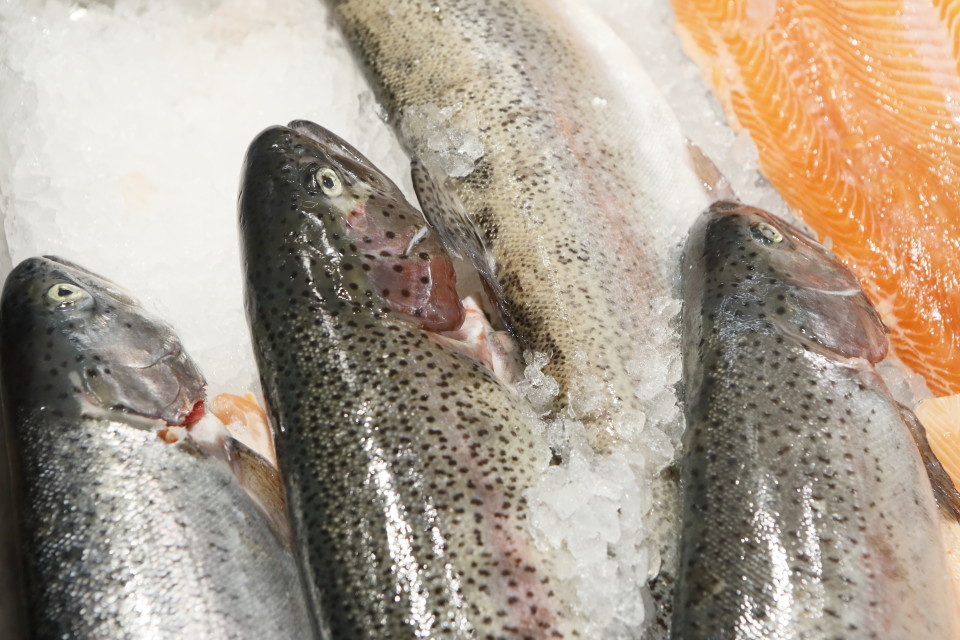 Cheaper prices in the fall?
If the extra salmon numbers are raised, the first full-size batches could find their way into stores as early as next fall and the rest in early 2024.
Even if the extra rainbow trout appeared on the domestic market at that time, it would not necessarily drop the price of the fish. Fish feed has become more expensive and the price level is largely determined by external factors.
"The price of Norwegian salmon determines our prices and prices internationally. The price of fish will probably not fall until the autumn, when the big harvest in Norway will start, but I can't say how much it will fall," Lankinen says.
Source: The Nordic Page