Do not forget Monday!
The traffic is expected to be particularly heavy from 14.00-19.00 today, while queues may also form tomorrow from 11.00-14.00.
Monday is a public holiday in Denmark, and with good weather forecast, many will go to holiday homes all over the country.
And when people return home from their long weekend getaways, traffic can also be challenging on Mondays from 12:00 to 4:00 p.m.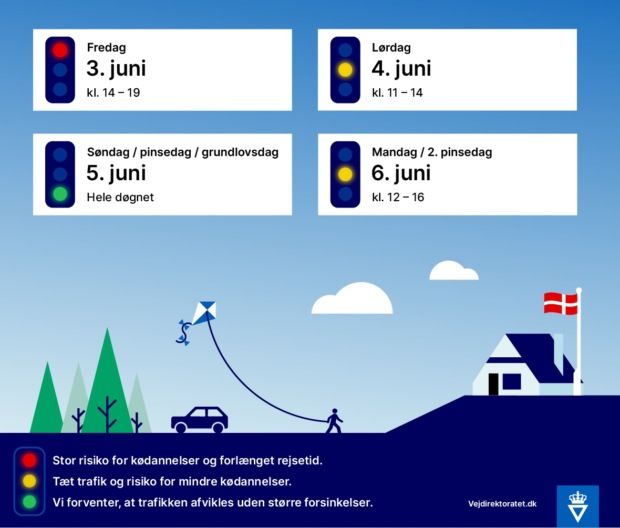 Source: The Nordic Page