Yle recently visited the infamous Vaasanpuistikko in the Kallio district of Helsinki – also known as Piritori ("Amphetamine square" or "Speed ​​Square") — to study the effects of last spring's police crackdown on substance users who gather there.
Local residents have been complaining for decades about unrest caused by open drug use in the square and its surroundings.
The Helsinki police conducted 16.5.-5.6. in the period between intensive environmental monitoring, as a result of which a total of 1,166 people were removed from the area. As a result of the crackdown, 45 drug crimes were recorded and 40 people were referred to substance abuse treatment.
The effort originated from feedback received from residents earlier in the year about unrest and restlessness caused by the open drug trade in the area, including the Sörnäinen metro station and its surrounding parks. Of the 2,772 respondents to the police survey, 91 percent felt that visible drug use at the time caused problems.
In a subsequent survey of area residents, 51 percent said the surveillance period had improved local safety.
Inspector Katja Nissinen According to the Helsinki police, cooperation with residents and local actors continues.
"The goal is to jointly find ways to improve the safety and well-being of the surrounding environment in the long term," he said.
According to the police, the situation of drug users is challenging.
"Simply removing disruptive people from the area and sending them elsewhere does not help the overall situation. Extensive cooperation between different actors is needed. These people should have a place to go and get help for their circumstances. The best way to find solutions is to work with them," Nissinen said in his statement earlier this summer.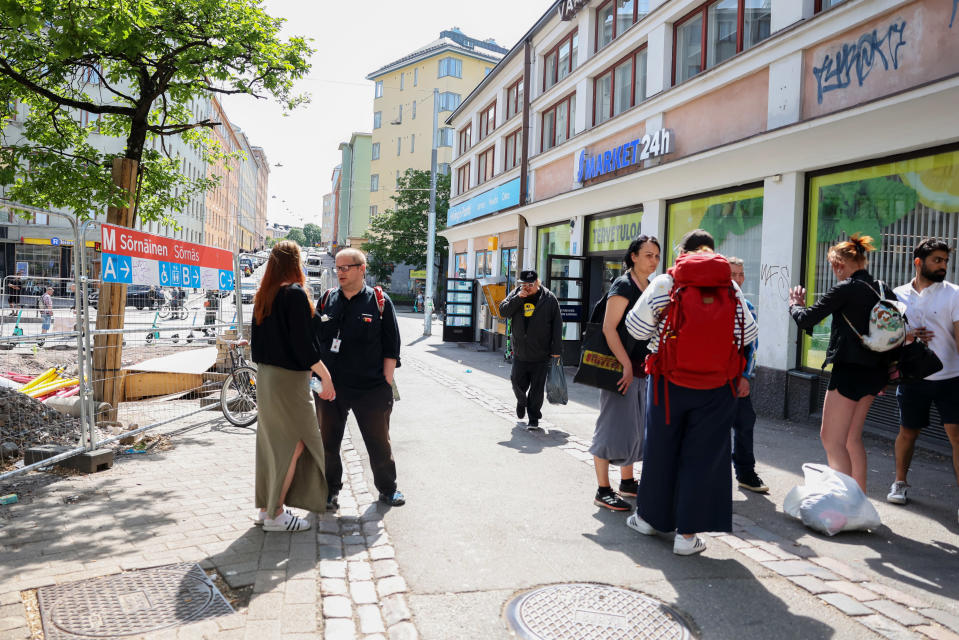 Life in Vaasapuistikko
A few weeks after the police crackdown, the 30-year-old Maria Angelica went to the square to get a clean syringe, which had been offered by an employee of Diakonissasäätiö, a human rights organization.
Angelica said that she had been homeless for five years and currently lives in a Koisonranta apartment in Vantaa.
"[That place] saved my life. You can stay there, you get breakfast, a meal for the day and a snack for the evening."
Angelica says she would like a home of her own when she gets better. "Once I no longer feel sad that no one is coming home."
Her husband died in Riihimäki prison two and a half years ago, and Angelica said she was too depressed to live alone.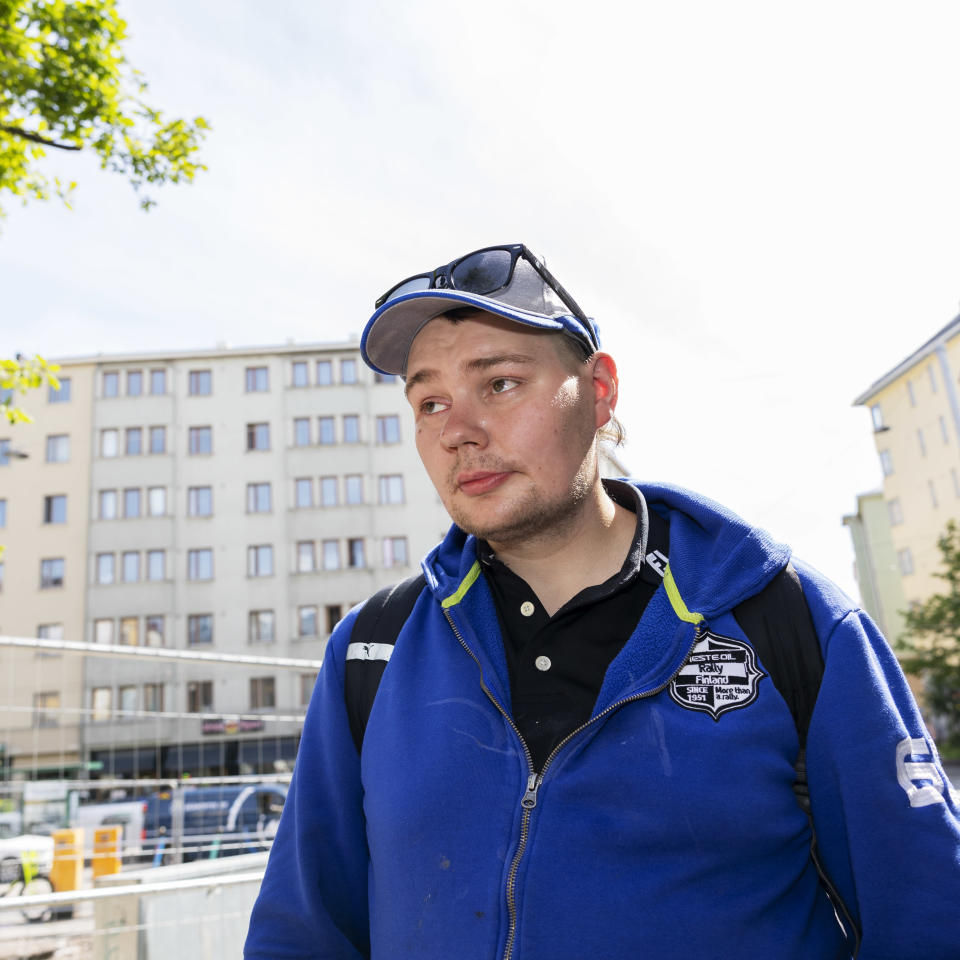 One recent morning, 28-year-old Lauri woke up in Imatra. He had fallen asleep on the train, leaving his hometown at the stop in Lahti. He said that the atmosphere in Vaasanpuistiko has changed since the police attacks and made local residents more paranoid about drug users.
"It doesn't matter if the police are here or not. People avoid us by going a hundred meters in the other direction, and everything goes on as normal" Lauri said.
Drugs are commonly used in the city's green public toilets, Lauri said, adding that all users of the green toilet pass by the kindergarten around the corner.
"There are children and families passing by," Lauri pointed out. If there was a place to go for a dose, the environment would become safer for outsiders, he explained.
"The government promised to organize drug use rooms, but they never came."
In order to experiment with controlled drug use rooms, Helsinki requested a separate law from the Ministry of Social Affairs and Health in 2019 that would allow them, but the matter never progressed at the government level.
"I don't know what's more unpleasant, the use of the rooms or the fact that a crowd is openly shooting in front of a police vehicle and the police don't care," Lauri said.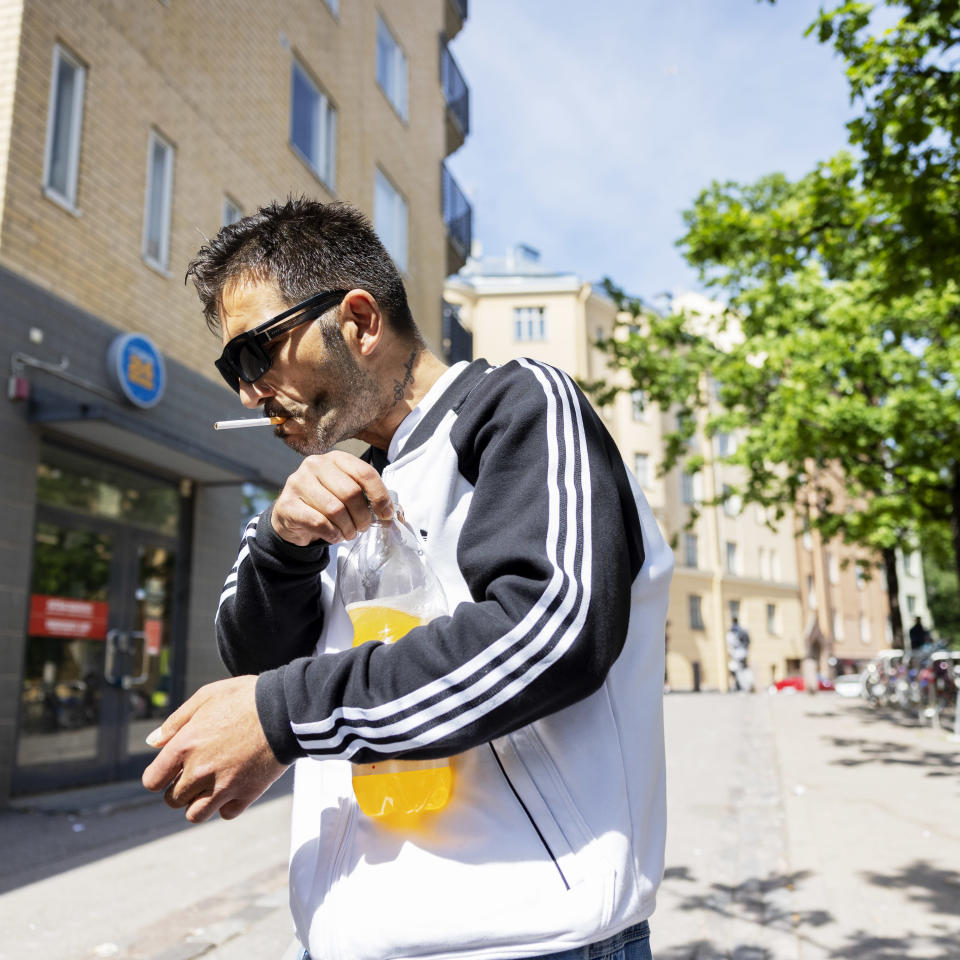 Henry said he visits Amphetamine Square a few times a week. He has an apartment, but it is so far away that he feels lonely.
Henry lived in Stockholm for 30 years. "I got depressed while living there among my grandmothers, my friends are in Helsinki."
"After partying a little too much, I asked to go to rehab. I was told that you cannot continuously use these services," Henry said, noting that he has asked for help once in the past decade.
However, he had an idea how to bring peace to the infamous square.
"I understand that [the activity there] disturbs people when they have children with them or rush to work," he said, suggesting that a secluded area like an abandoned park might be a more appropriate place for drug users to be left alone.
The idea of ​​a drug consumption center was rejected
In 2019, the city of Helsinki helped to introduce legislation that would enable drug use rooms to be tested. However, the matter did not progress at the ministerial level.
In such facilities, which are used in several countries, drug users can use illegal substances under the supervision of health professionals. However, Finnish MPs familiar with drug issues have expressed mixed support for the introduction of such facilities.
According to a survey conducted in 2020, half of Finns supported the idea of ​​providing such services for the use of addicts.
The Finnish Institute of Health and Welfare (THL) said in January that the facilities are one of its recommended means of preventing drug-related deaths.
Drug-related deaths have increased in Finland throughout the 2000s. According to Statistics Finland, in 2020, 258 people died of drug-related causes in Finland.
Compared to the rest of the EU and Norway and Turkey, Finland had the highest number of drug-related deaths among people under the age of 25, according to the latest European Drug Report.
However, in July the Finnish Minister of Family and Social Affairs Aki Lindén (SDP), said that he does not believe that controlled drug consumption facilities are the answer to the country's increasing number of drug deaths.
"This kind of legislative preparation takes time. In addition, drug use services are not a solution to a serious drug problem. The focus should be on prevention, access to treatment and increasing cooperation between authorities," Lindén said at the time.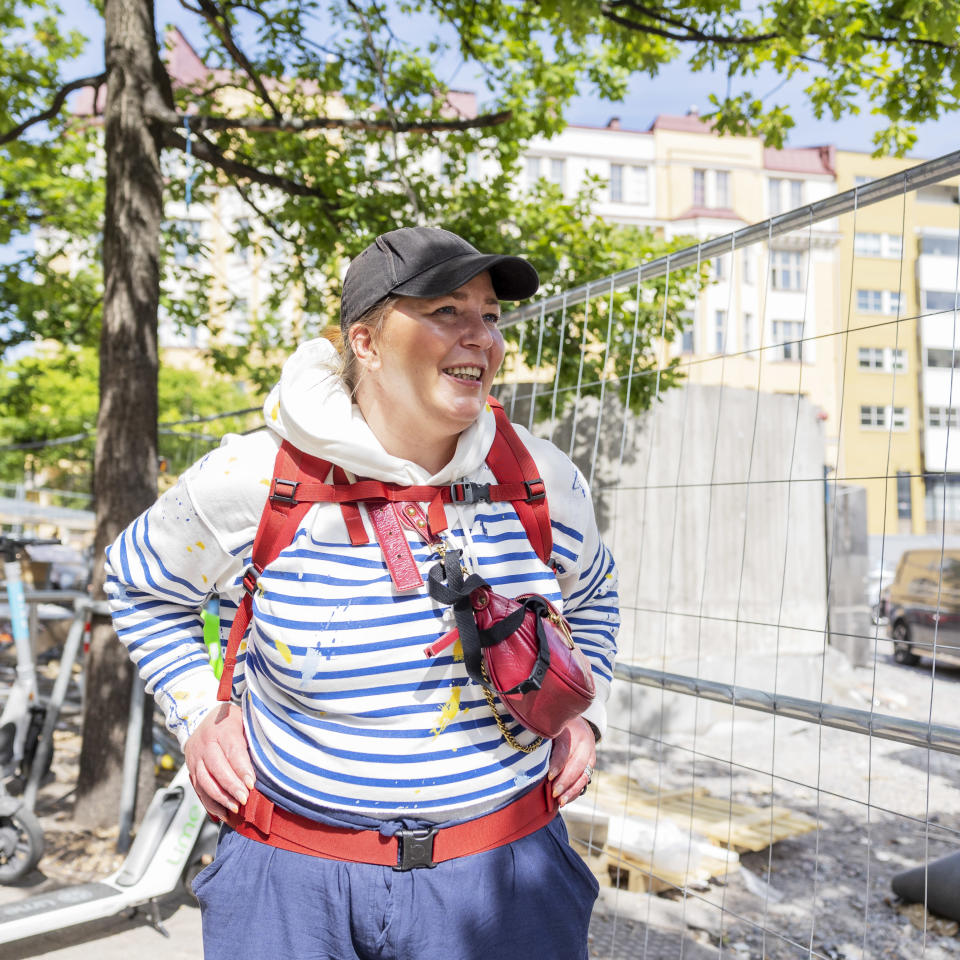 Jenny Kaasinen-Wickmanwho works for the human rights organization Diakonissasäätiö's so-called "Support vessel" project, told Yle that according to his experience, people stay homeless longer and there are more young people on the streets than before.
The project is a substance abuse program funded by the Support Center for Social and Health Organizations (STEA), which operates in the cities of Helsinki, Tampere and Lahti.
"Our people are very tired, mentally and physically," Kaasinen-Wickman agreed.
After working in the field for five years and meeting drug users every working day, Kaasinen-Wickman says she believes they wouldn't use drugs if they didn't have to.
"These people use drugs to protect themselves from either trauma or life."
According to Kaasinen-Wikman, homeless people and substance abusers should have low-threshold services, places where they can spend time and get help. Additionally, he said the city should pass legislation to allow drug rooms.
"If you have to spend the night on the green [public] WC, substance abuse is just a coping mechanism at that point."
Intravenous drug users do not want to use public toilets, Kaasinen-Wikman said, adding that toilets are a health risk.
"These people also deserve human dignity," Kaasinen-Wickman said.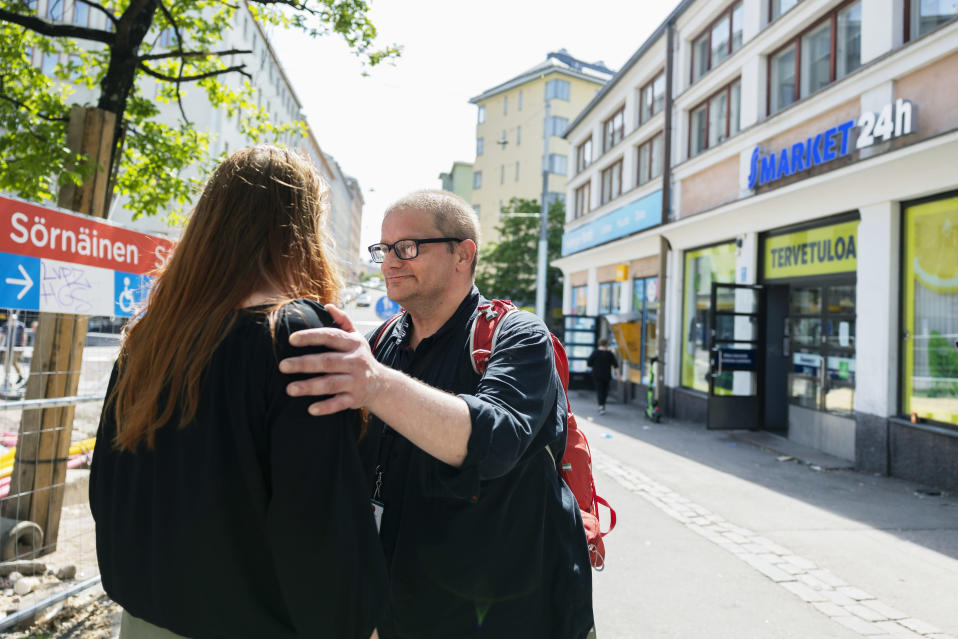 A difficult history
The surrounding area "Amphetamine square" has been a troubled area for decades and its reputation as a tough place remained unchanged into the 21st century, even though a grocery store and a 24-hour gym are now right next to a sex shop.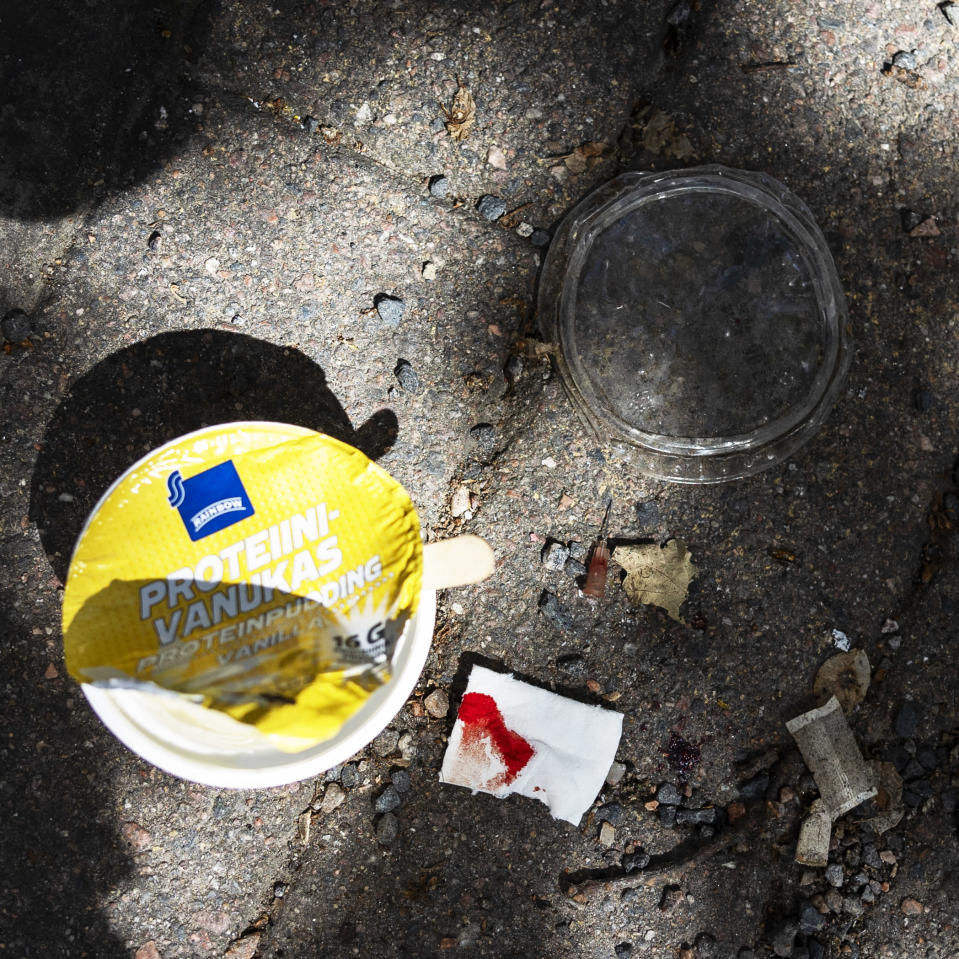 Over the years, the neighborhood slowly gentrified and has become better known for its locally produced events and activities popular with young people. Trendy cafes and second-hand shops now also live in the neighborhood's once empty storefronts.
Yle reported on a competition for proposals to increase the comfort of the square in 2015. There, it was proposed, among other things, to cover the area with LED lights and to convert the attics of the surrounding buildings into cafes.
The city of Helsinki started a large-scale renovation of the Sörnäinen metro station and surrounding Vaasanpuistikko in 2021, and it is scheduled to be completed next year.
Source: The Nordic Page