I first met Stephen Gadd in the summer of 2015, although it turned out that we had been to some of the same events – the opening of the ill-fated The Red Lion, for example – and many of the same bars, particularly Charlie's, where he was a much-loved regular with his own vessel and was celebrated with a wake on August 14th.
The first thing that struck you about Stephen was the hat. And then the scarf … the coat … and the pocket watch. Finally, there was his whole demeanor and characteristic eloquent English accent. He was the archetypal English gentleman and no one ever had a bad word to say about him.
However, he was certainly never boring – as long as you did not approach the subject of German silent films. A lively mind, he was never short of a quip or a pun, often delivered with a wolfish grin, and he also appreciated a good joke.
Above all, he was excellent company, and between 2017 and 2020 he brought great humor to the Copenhagen Post offices when we took him on as our third journalist.
We will never forget those years – perhaps especially his Basil Fawlty-style temper, which his siblings confirmed at his funeral on August 5 had been a great source of amusement throughout his life.
At the end of the song
Prior to that he was one of our columnists, writing his first in August 2015 and his last prior to our latest publication – a feature he headlined "The silence is deafening". Shakespeare was one of his many interests, although it came a distant third to the movies and jazz, of which he had a formidable record collection.
It is only now, hours after learning of his death on July 24th at the age of 64 after a long battle with cancer, that I see, somewhat poignantly, a thread running through the 30+ columns he wrote to us and which begins. and ends with Paul McCartney.
The irony of Stephen's life ending at the age of 64 cannot be understated and the song nicely, and again sadly, sets the record straight for his life and how much the world has changed since the year of his birth, 1957.
When McCartney wrote the song in either 1956 or 57, 64 was a respectable age to live to – it was certainly not middle-aged.
But in the six decades that have followed, it is no longer considered elderly, and very much a young age to die at. Stephen's death came prematurely, tragically just two years after an early pension was granted on compassionate grounds.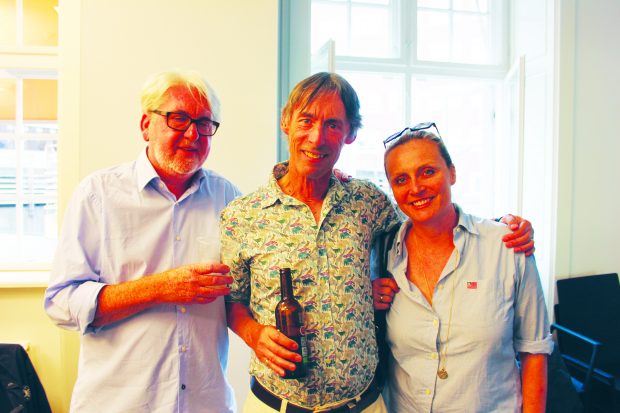 Spoke his blessings
"Earlier this year, when Roskilde Festival unveiled its program and Paul McCartney was named as headliner, there was a lot of critical tutting: He is too old, past that, irrelevant for today's young music lovers, diluting Roskilde Festival's brand. etc, etc," he wrote back in 2015.
And then in March 2022 he returned to the subject, opening his column with the lines: "In the middle of November last year I was fortunate (or unlucky, if you prefer) to turn 64. Reading the lyrics of 'When I 'm Sixty-Four' I'm struck by the keen observation and maturity that Paul McCartney shows. He actually wrote the song when he was 14 (!), but it wasn't changed very much when it was finally recorded in 1967."
He drew attention to the lyrics "Every summer we can rent a cottage / On the Isle of Wight if it's not too dear / We'll save and save / Grandchildren on your knee / Vera, Chuck and Dave," commenting: "This beats struck a special chord with me as our family did just that – going on holiday to the Isle of Wight or renting a cottage. I am also lucky enough to have two grandchildren of my own, albeit not Vera, Chuck or Dave."
It is comforting to know that Stephen had such a strong family network supporting him through his final days: especially his wife Janne, whom he married in 1981, and his daughter Ann, who was born soon after.
He was also able to say goodbye to his younger sister and brother, who both traveled from the UK to spend time with him this spring.
Unique knowledge
Stephen George Gadd arrived in Denmark in August 1978 after meeting Janne in England, where she was studying architecture. In contrast, Stephen prided himself on being self-taught – meaning he was completely self-taught.
As anyone who has been to his home in Søborg, where he and Janne raised their daughter Ann in the 1980s and 90s, will testify, Stephen had an enormous number of books.
As Stephen's editor at CPH POST, I quickly realized that the man is a walking encyclopedia on many subjects – especially geopolitics. There was not a country on earth of which he did not have an almost innate understanding. It was invaluable when we had to interview ambassadors; often Stephen knew more about their countries than they did! But more important than assignments, I recruited him to my quiz team and he became a permanent member.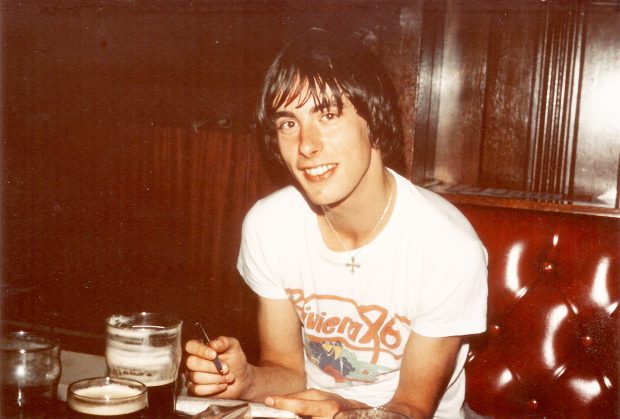 At The Globe pub, our team won Godiva's Cat countless times with Stephen on board, although Stephen was a bit miffed at the end of what turned out to be his last ride.
After finishing in a five-way tie for first place, the eliminator question was a complete case of randomness: some sort of absurd Guinness World Record for swallowing burps, etc. Stephen wrote an email to the pub and ticked it off to use " unsatisfying questions like tie-breakers" reasoning "you might as well decide things by rolling dice or picking a card".
It emphasized how Steph's inner compass was one his family and friends could always rely on. He was implicitly trusted by all who knew him.
Feet lose our gain
Stephen spent the majority of his professional career at the Baltic and International Maritime Council (BIMCO), the world's largest international shipping association, where he was responsible for the production of a magazine read by 2,300 members in around 130 countries. He joined BIMCO in 1978 and was editor-in-chief from 2000 to 2015.
It is clear that he was a skilled editor and proofreader with an exceptionally high level of English. He was also fluent in Danish, and very proudly he was made a citizen in his later life – a decision prompted by Brexit, which he was deeply opposed to.
As a writer, he was masterful, and although he was not trained as a journalist, he understood the business intuitively. But perhaps most importantly, he was fast as the wind. He could, if necessary, write 1,000 words of copy in an hour – he knew instinctively what level of quality the work had to be in order to be published.
Likewise, he knew instinctively that a career as a podiatrist was not for him when he dropped out of the Chelsea School of Chiropody shortly before moving to Denmark.
He quickly found his feet in Denmark (he wrote about his adventures in a recent article for CPH POST) – then he looked like Paul Weller and was always good company in the pub, especially Charlies Bar in Pilestræde, which gave him a second home in Denmark.
As at CPH POST, he was deeply loved there. It goes without saying that he will be missed by all who knew him.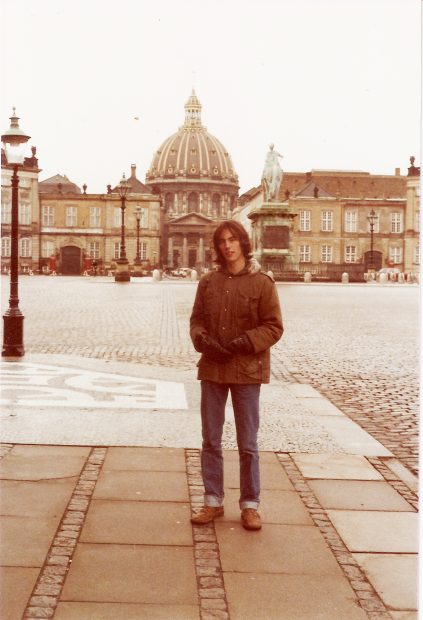 Source: The Nordic Page