You got deflated again, didn't you? 'She who must be obeyed' is the one who takes a holiday … at work.
Meanwhile, at home, the kids won't sit still and watch Netflix like they've been told.
Fortunately, there is a world of options out there, and we ask you to read on, which these pages are packed with recommendations on how to survive the children's autumn holidays.
Whether it's pure, unadulterated fun or enriching your children's appreciation of the arts, we've got you covered!
Thanks, Romans!
October can be confusing for children – especially those with an understanding of a second or even third language.
It may take some explaining why the tenth month of the year contains the Latin word for eight.
But then again, March is named after a chocolate bar and smack in the middle of Lent most years.
Perhaps you're better off teaching them the Anglo-Saxon months and introducing them to 'Game of Thrones' – so almost Netflix, but close – as the heavy ax brigade knew October as 'Winterfylleth', which explains why the family motto is 'Winter is on the road'.
Own it outdoors!
Built into that urgency is the willingness to defy the weather gods and celebrate one last hurray before the clocks go back to darken our late afternoons for the foreseeable.
The Culture Night, celebrated on the same day this publication hit the streets, is a call to brave the gloomy sunset and own the night. For just 110 kroner, a transport card gives you the keys to the city – let's just hope you and your brood look after it better than Ramsay Bolton.
But if that doesn't strike your call to the wild, you can always opt for one of our old favourites, whether it's a reliable theme park like Tivoli or Bakken, or a brush with the exotic among the pandas at Copenhagen Zoo or on snowy slopes of Copenhill.
Our Outside the Capital section will also refresh you with trips to Forest Tower, Kronborg Castle or Knuthenborg Safari Park, or a mission to seek out the Hidden Giants, while our guide to Skjoldungelandet national park (Page 14) will hopefully introduce you to wonders you'll end up visit again and again.
Indoor introspection
But like winter, which next year runs from February 10 to 19, there are plenty of options for the King's Landing brigade more suited to indoor pursuits – lured by a walk of shame or cremated by a dragon bonfire. t exactly sell to leave your apartment, after all.
Combining a visit to a museum or gallery (see page 4) with your children in an art class, often with themes touched on by the exhibits, can be a wonderful way for different generations to enjoy what is essentially the same thing subject. .
Similarly, shows like 'Bugsy Malone' will always have universal appeal – Rearview Theater has spared no expense in recreating the splurge guns and stunning Prohibition Era costumes from the original 1970s film.
Or revisit pages 8-11 for details on indoor activities at the Viking Ship Museum,
Danish Architecture Center, Blue Planet and Experimentarium.
Wherever you go, your kids will be challenged, which is good news when you're feeling down, as they're far less likely to grill you about why October got an eight.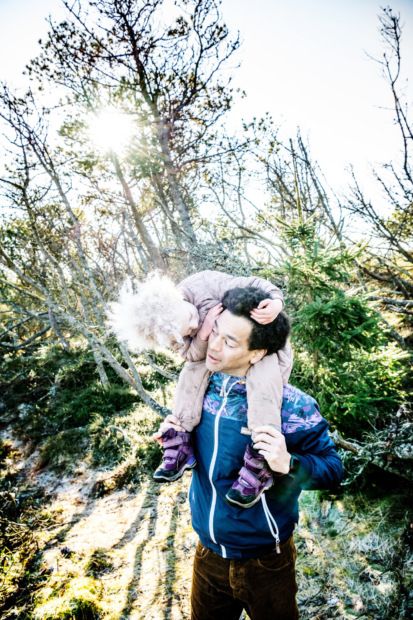 Source: The Nordic Page