DUBLIN, Ireland – An Garda Sochna has taken part in a major international law enforcement operation, working with INTERPOL and law enforcement agencies in 13 countries on four continents.
The operation known internationally as Operation JACKAL, but called Operation SKEIN in Ireland, took place during the last week of last month until the first week of October.
Led by the Garda National Economic Crime Bureau (GNECB), the period of action began in mid-August.
A number of house searches and detentions were carried out by the GNECB. The arrests were carried out by local districts including Tallaght, Tralee, Portlaoise, Navan, Limerick, Cork and Waterford.
A Garda Sochna operation was supported by two seconded members of INTERPOL.
There were three aspects to the Ireland Plan:
– Conduct searches for evidence
– arrest, detain and interrogate suspects
– arrest and charge suspects where instructions have been received from the DPP.
Operation Jackal/Skein, is an ongoing investigation into international Business Email Compromise (BEC)/Bill Diversion/Romance Fraud committed from Ireland, and the laundering of the proceeds through accounts in this jurisdiction.
To date, it is estimated that the following investigative and enforcement activities for the Garda have taken place across the country,
– 69 people were arrested under organized crime legislation
– 195 people were arrested for money laundering offences
– 135 people charged
– 77 arrests by GNECB
– 187 arrests by local district investigators
Due to the volume of reports, cases and suspects, the GNECB says it is sending investigation packages to local districts for suspects to be arrested and investigated locally.
The GNECB says it continues to work with financial institutions to introduce new money laundering and money laundering reporting systems. More than 4,000 money mules are believed to have, or use, Irish addresses.
Background:
It is GNECB/Interpol's assessment that the organization behind this criminal organization is Black AXE, a criminal organization that was formed in West Africa in the mid-1970s and is now active worldwide.
"Illicit financial means are the lifeblood of transnational organized crime, and we have seen how groups like Black Ax will channel money from online financial fraud into other areas of crime, such as drug and human trafficking. These groups require a global response," Stephen Stephen Kavanagh, Executive director of the police, INTERPOL, said on Friday.
This investigation began with a request for assistance from an EU country, via EUROPOL in early 2020. €1.1 million was stolen in a BEC fraud and laundered through Asia. The fake emails came from Ireland. Electronic devices seized during this investigation, analyzed in collaboration with international law enforcement agencies, showed for the first time that this criminal organization was operating from Ireland and not just laundering through Ireland.
So far, investigations can connect roughly 40 million euros to having been stolen and then laundered.
More than another 10 million euros laundered with the same MO is considered if it is connected to this criminal organization. An earlier GNECB investigation, called Operation JOGGLE, identified a further €14m laundered in the same way.
It is the GNECB's current assessment that all these are connected which shows that over €64 million has been laundered through Ireland.
The assessment by the GNECB, the agency says, is based on reviews by police forces worldwide of the MOs in use, intelligence received and the results of analysis and assessment of evidence collected as part of this ongoing investigation. This evidence comes from bank accounts lifted, arrests of suspects and analysis of phones and other devices seized.
To date, over 40 devices containing valuable intelligence, information and evidence have been seized, downloaded, assessed and analysed. Assistance was sought from international police forces through EUROPOL to assist in the investigation and analysis of these phones. The GNECB has worked with INTERPOL in this investigation and has attended and briefed international law enforcement at operational meetings.
The bank accounts used to launder this approximately €64 million of money belong to Irish residents who are recruited as money mules by so-called mule herders. Money mules are recruited via social media or through friends or at parties. In some cases, young people with drug debts pay off their drug debts by allowing their accounts to be used.
Money mules are also recruited in other EU countries and flown to Ireland where they are given fake KYC (Know Your Customer) documents (proof of address etc), they open accounts and hand over the accounts to their shepherd.
Italian, British, Portuguese, Maltese, Dutch and Belgian IDs have been identified as being used in this company. Many of the documents claimed to be from these countries are fake, but genuine documents have also been found.
For example, ten different people from a specific country flew to Ireland around 2018 and 2020 and opened accounts through which over €2 million was laundered. Other accounts are opened by gang members using fake IDs and fake KYC documents. Companies are created by the gang, again with the help of money mules.
New trends now involve Irish citizens being flown to other EU countries, given fake KYCs and asked to open accounts. These accounts are then used for laundering. The GNECB says it is also seeing huge increases in Irish resident online bank accounts being used to launder the proceeds of fraud in Eastern and Central Europe.
Money mules are wrongly informed by their recruiters that once their financial account is used outside Ireland nothing can be done against them. This is incorrect, says the GNECB. They commit money laundering in Ireland and can also be extradited to international jurisdictions to face money laundering charges there because the primary offense occurred there.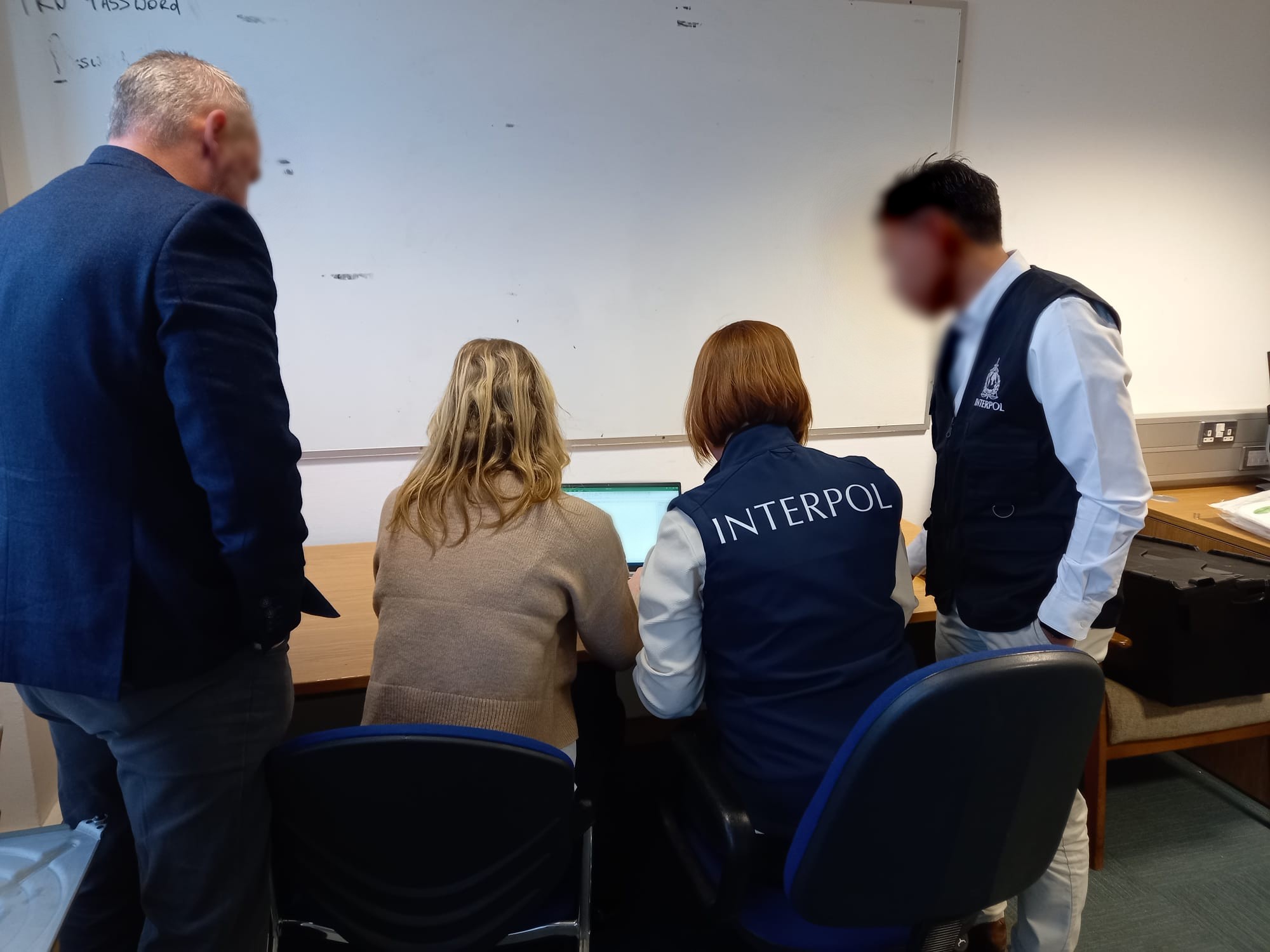 The Garda have identified at least 5 levels to this criminal organisation:
– Lower money pile
– The next mule driver
– Next is what is called a facilitator
– The next business manager
– Top strategist
On August 31 this year, An Garda Sochna say they have identified:
– 838 money mules
– 63 shepherds/facilitators (these are highly interchangeable)
– 50 operational directors
-16 strategists
While the GNECB has identified over 800 money mules directly linked to this international criminal organisation, the GNECB estimates that there are at least 4,000 money mules linked to the investigation who have used Irish addresses. The vast majority are younger people in every corner of Ireland.
Money mules and shepherds are identified in a number of ways:
– Analysis of intelligence and information from banks
– Analysis of transfers in/out from suspicious accounts
– Analysis of information received from Interpol and Europol
– Analysis of suspicious phones
– Analysis of CCTV evidence
– Obtained confidential information
Source: sn.dk