The opposition has spoken. But before we study what they have said, let us consider who the opposition is in Danish politics today.
The opposition are as wide-ranging parties as the ultra-left Enhedslisten and the hard-right New Citizens and the Danish Democrats, as contradictory as the environmentally conscious Alternative and economic pragmatists Liberal Alliance, and as shape-shifting as kingmakers, when it suits them, issue ultimatums. Radicals and the right-wing socialists Danish People's Party.
Somewhere, among the many, are Conservatives who are wondering why they are now in opposition to the party they campaigned with – Liberal Liberals – and the Moderates, the party led by the last Prime Minister they sat in a government with.
Likewise, the left-wing SF can say the same about the Social Democrats, even though it is a while back, one must say.
DKK 3 billion from other sources
Well, these nine very different parties have agreed – given how long it took the new government to agree, it must have taken a million man-hours – on how to find funding for the defense deal approved in a referendum last summer.
One of the government's proposals is to scrap the Great Day of Prayer from 2024, the first of three public holidays that follow quickly after Easter, but hundreds of thousands have signed a petition in the past week protesting it. The church is on board and so are the unions.
The opposition proposes to find DKK 1.25 billion from prioritizing public investments on the basis of balance sheet improvements, 1 billion from the Winter Aid Agreement and 0.75 billion from "sanitizing business support in relation to the objectives in the government's foundation", reports DR. .
Together, the 'non-distinctive nine' have condemned the government for saying it will only negotiate the defense settlement with parties that first accept that the abolition of Great Prayer Day is non-negotiable – an "entry ticket" to the talks, the opposition claims .
"It is unreasonable to put a single settlement circle ahead of a single possible financing before the negotiations have been called," it is further clarified.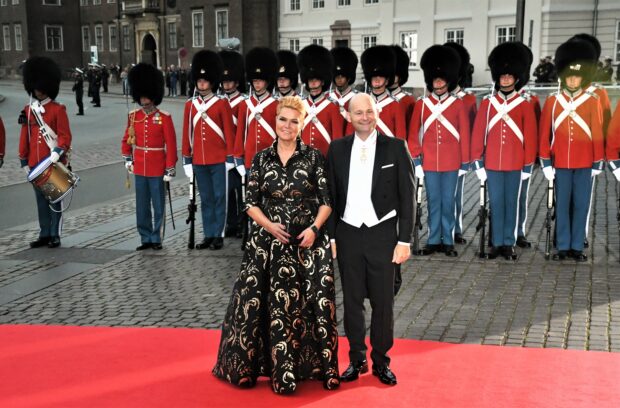 Source: The Nordic Page