A vibrant improv scene has emerged in Denmark over the last ten years – or rather one could argue seven and a half years, tracing its rapid acceleration to the exact date in 2015 when Irish performer Sarah McGillion arrived on these shores .
Quite simply, McGillion gets it done. Barely a fortnight goes by without another social alert for one of her shows. Lygten Station in Nørrebro is her favorite meeting place, although she is known to tread the boards all over Copenhagen – and even further afield.
She has quickly become the 'face' of improvisation in the capital.
Career in improv too
In addition to performing frequently and teaching improv students, Saras also runs a company hired by companies to teach employees valuable improv theater skills such as communication, listening, team building and presentation skills.
But although she has clearly made a home in Denmark and created a career doing what she loves, she definitely still misses the 'old country' – especially in the build-up to and subsequent celebration of Ireland's National Day.
To find out more, CPH POST thought there was no better opportunity than this St Patrick's Day supplement to find out more about her.
---
When did you come to Denmark and why?
Seven and a half years ago. I came to study IT cognition because my background is computer science and mathematics. IT cognition was this major degree with interdisciplinary studies between psychology, linguistics and computer science. There was a great professor here and a great program and I came here to study and then I never left.
How was the transition to Copenhagen after growing up in Ireland?
I'm just outside Dublin. A place called Enniskerry, but I went to school in Dublin. You are always lucky when you move as a student, I think. Because you are surrounded by lots of expats and people eager to make friends. There are lots of activities, groups and hobbies and things. However, it was difficult to find an apartment. Yes, I think I've lived in eight places since I've lived here. I've moved a lot.
You are no longer a student; where do you find most of your friends now?
I used to do a lot of theater when I was a kid. When I got here, I wanted to start doing it again. I joined a theater and met a lot of friends who are expats. It became a big part of my life and a kind of focus for my group of friends. I still have some really good friends from university, but I'd say the majority of my friends are people I've done improv or theater with. That's cool too.
How did theater help you adjust to life in a new country?
I think you're coming out of your shell a bit. Especially with improvisation, because you are encouraged to build a safe environment together, support each other and be a bit silly. One of the coolest things about improvisation in Copenhagen is that there are so many engineers and computer scientists who are part of it. You might think that everyone in the theater is an artist or an actor, but many are technical people who have a super creative side that they don't get to release at work. When you're an expat, it's really cool to meet people from all different walks of life.
Why improvise?
I just got really busy. I also teach the students how to do this on stage. And often, because everyone works a day job, it will be in the evening. And I finish the session at nine or 9:30 and I'm just so excited, so energized. I think you're lucky when you find the thing that does it for you. And then it's kind of your calling. I could talk about improvisation forever; I get really energetic and really passionate!
What were your expectations when you started?
I hoped to find the joy I had in doing theater as a child, and also friendship. I was looking for friends. I also realized that I was in my mid-20s and that I didn't really have a hobby. It was to meet new friends, find a hobby. In fact, the idea wasn't even to be on stage originally. It just happened pretty quickly. The idea was honestly just to teach, meet people and have fun. It transformed a bit quickly. I joined a team and we performed weekly and I loved it. It can be quite addictive to perform. I love performing. I love creating something that has never been created on stage with some of my best friends. While entertaining an audience.
What draws you to teaching improv and improvisational skills – especially to corporate clients?
I really enjoy teaching corporate clients because we often have people who are more of a shell. Because they are in a workplace or professional environment, they don't want to look silly and they don't want to make mistakes. After a successful session, when you see that people have kind of cracked the shell a little bit, or people bond or are a little more open, there's something super-amazingly rewarding about that. I also love teaching students who want to be performers because they have this hunger and excitement. And when you teach, you learn something.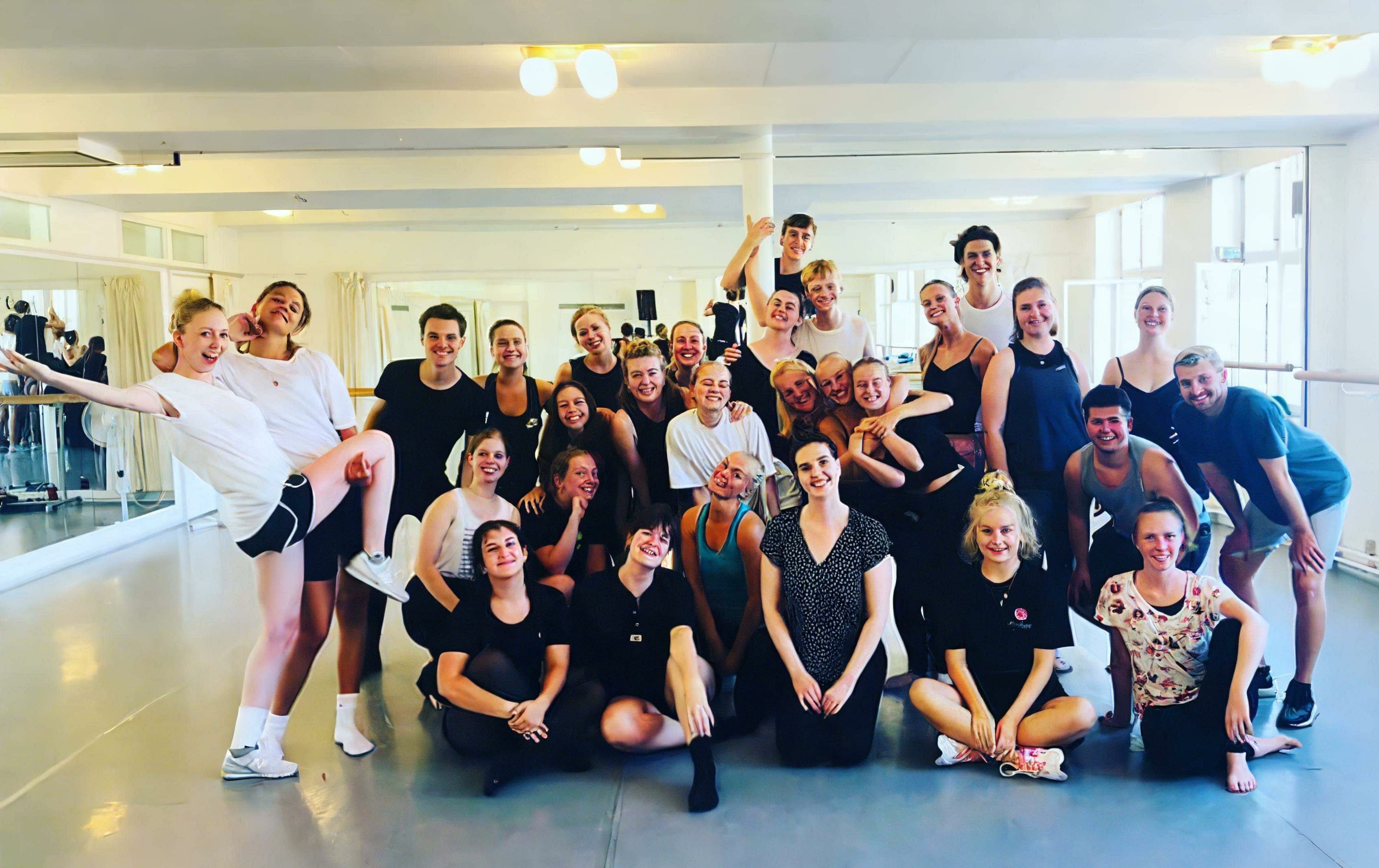 What to do for St Patrick's Day?
I have a show. We are doing a medieval fantasy themed show. It's at Lygten Station at 19. It's my team SuperCut with another Irish guy. So there you go: two Irishmen and a Danish-Canadian. The three of us will improvise medieval fantasy. We make a film on stage live for the audience based on the title suggested by the audience. And then we make a movie. The second half of the evening we do the deleted scenes or the director's comments or whatever the audience wants to see more of from the film that may have been "cut".
How is the Irish community in Denmark? Where is it? How can you feel it?
I honestly don't know. I have a very good Irish friend. He is a producer and co-host of the podcast Coping in Copenhagen, and he appears with me in SuperCut. We met by accident. I think he was trying to organize an improv workshop. And then we were tied. similar personalities and it's pretty easy to bond when you have similar references. I have seen on Facebook that there is Gaelic football in Copenhagen.
Sara will next appear in 'A Knight to Remember: The Spontaneous Medieval Fantasy' at 7pm on 17 March. Tickets cost DKK 60 and are available at billetto.dk.
Check out our full 2023 St Patrick's Day supplement here.
Source: The Nordic Page